Here are LA County's top 5 commercial sales of May
The list total $94M and includes one property that Hollywood producer Joel Silver sold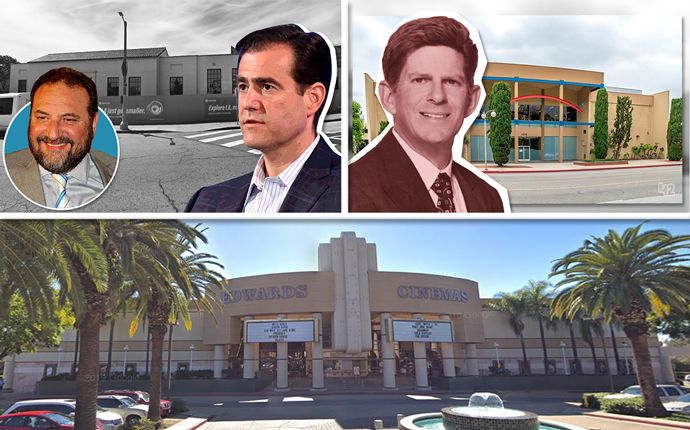 An 80-year-old Venice post office that was to be transformed into Joel Silver's production headquarters has new owners who would rather convert it into an office.
At $22 million, the property was Los Angeles County's top commercial sale of May, records show. Combined, investors spent $94.2 million on the five priciest deals, far higher than the $45.8 million spent in April.
The top five deals — they include two fitness centers — are spread from Venice to Downtown L.A. Two of the properties are located in federally designated Opportunity Zones, which provide tax incentives to long-term investors.
The Real Deal compiled its list based off property records on PropertyShark.
1601 S. Main Street — Allied Commercial Exporters Limited | $22 million
A production company led by film producer Joel Silver and Hal Sadoff has sold an 80-year-old post office in Venice to London-based Allied Commercial Exporters. The property is located in an Opportunity Zone, and the new owners plan to convert it into an office building. It was previously planned as the headquarters of Silver's movie production and financing company. Silver purchased the site in 2012 and started renovations, but ran into problems completing the project. The Louis Simon-designed post office was completed in 1939 and built as part of President Roosevelt's New Deal.
1950 Foothill Boulevard — Realty Income | $20.9 million
Realty Income purchased a 14-screen movie house in the city of La Verne in a leaseback deal with Cineworld Group and Edwards Theatres Inc. The deal for the Edwards La Verne 12 theater at 1950 Foothill Boulevard was for $20.9 million. The theater includes 412,000 square feet, and is part of the Edwards Theatres chain. Last month, Cineworld announced it would sell 17 multiscreen theaters for $287 million and lease them back.
1530 W. West Covina Parkway — Ya Yung Yeh and Cheng Tsung Yeh | $20.7 million
Capital Square 1031, which specializes in 1031 exchanges, sold a West Covina property that is fully leased by a 24 Hour Fitness. The building at 1530 West Covina Parkway spans 37,500 square feet. Two individuals, Ya Yung Yeh and Cheng Tsung Yeh, purchased the property for $20.7 million.
17351 Gale Avenue — Robert and Kimberly Yu | $16 million
City of Industry sold a commercial site at 17351 Gale Avenue to individuals Robert and Kimberly Yu for $16 million, records show. An 80,500-square-foot store was previously on the site, which spans four acres. City of Industry has benefited from the strong demand for industrial properties.
400 W. Pico Boulevard — Masoud Omrani | $14.5 million
The owners of a fitness center on Pico Boulevard in Downtown L.A. have sold the property for $14.5 million. The sellers were various private trusts, and the buyer was an individual, Masoud Omrani. The Hardcore Fitness Bootcamp Spans some 8,220 feet, and the building qualifies as a warehouse. It was built 110 years ago and was altered in 1976. It is also located in an Opportunity Zone.