Treasury Department pushed to scrutinize foreign buyers
Nonprofits urge agency to repeal real estate industry's exemption from the Patriot Act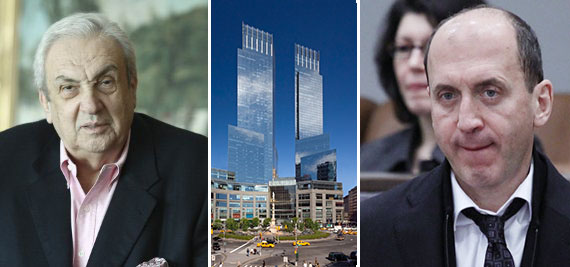 Seventeen nonprofits are urging the U.S. Treasury Department to require more scrutiny of foreign buyers of real estate by verifying their identities and screening them for the potential risk of money laundering.
The nonprofits laid out their request in a letter sent the Treasury Department's Financial Crimes Enforcement Network, which includes the request that the real estate industry's temporary exemption from the Patriot Act's regulations, granted in 2002, be repealed, according to the New York Times.
Currently, the real estate industry takes advantage of a temporary exemption from the Patriot Act's regulations, according to the newspaper. Without the exemption, brokers and other players in the real estate industry would have to conduct due diligence checks on their customers, the newspaper reported.
The letter follows a New York Times investigation that showed that wealthy, foreign buyers have been able to purchase luxury New York City real estate with the help of shell companies and limited liability companies that  hide the owners' real identities.
"The U.S. should not be providing a red carpet for dirty money," said Shruti Shah, vice president of Transparency International-USA, one of the organizations that signed the letter.
The letter stated that the investigation by the newspaper shows a "lack of due diligence by the real estate industry into buyers' identities, backgrounds or the source of their funds."
A spokesperson for the Treasury Department told the newspaper that the agency agreed with the nonprofits' concerns and that possible criminal abuse of the real estate industry is a "fundamental priority." [NYT] — Claire Moses