South Florida by the numbers: Here comes the money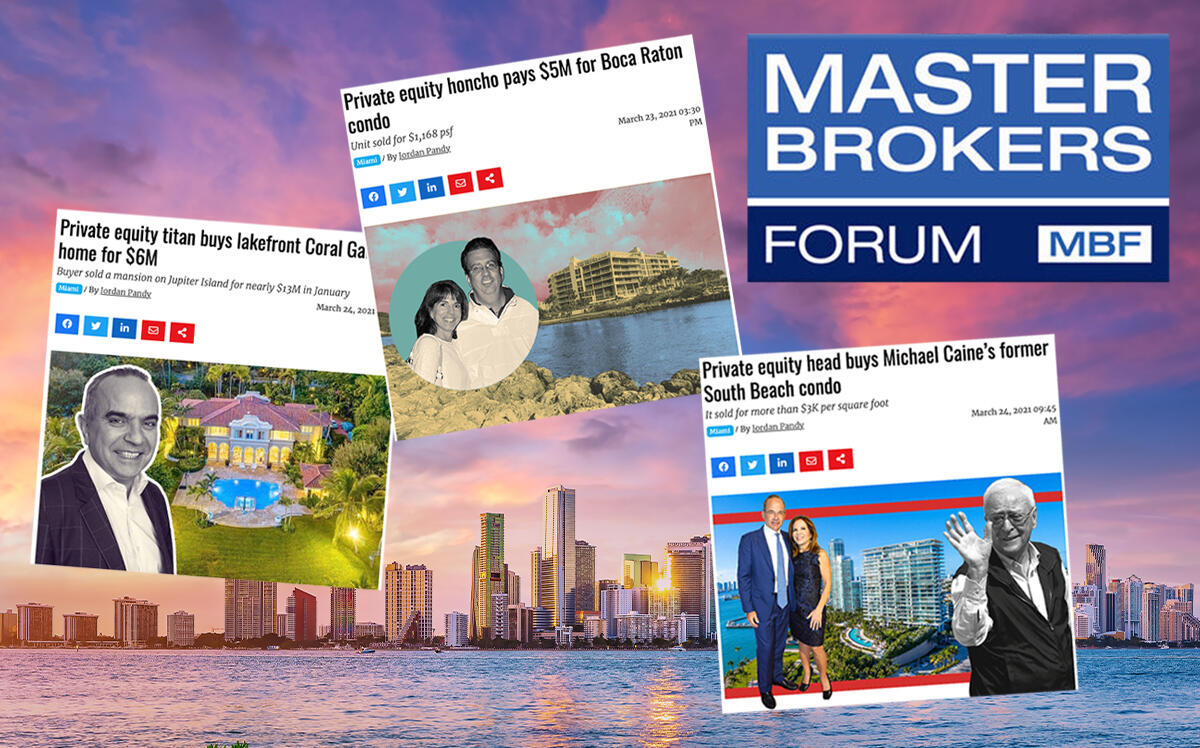 "South Florida by the numbers" is a web feature that catalogs the most notable, quirky and surprising real estate statistics.
While Miami continues to reshape itself as the new global hub for technology and finance, it appears the latter industry has taken the lead in terms of decision makers choosing to live here — perhaps for the long term. In the past two weeks alone, a flurry of big-ticket properties from South Beach to Boca Raton have been scooped up by players in private equity, capital investment, and other associated fields, with ties to Massachusetts, California and (of course) New York. Although South Florida has always been a choice for those with means to enjoy the winter season, there is an air of permanence to these purchases, which continue 12 months of extraordinary action in the region's luxury sector. We examine these recent transactions in this month's "South Florida by the numbers."
$3,069
Per-square-foot price paid by New York-based private equity firm head Ronald Dickerman for a unit in Miami Beach's Apogee condominium. The four-bedroom, three-and-a-half-bathroom unit was once owned by actor Michael Caine. [TheRealDeal]
One Thousand Ocean
Boca Raton-based condominium where Steven Millner (a managing member and co-founder of New York-based Gen II Fund Services) recently purchased a 4,538-square-foot unit for $5.3 million. [TheRealDeal]
$6 million
Price paid by Roger Nagioff, founding partner of a London-based private equity firm, for a lakefront Coral Gables home in March. According to property records, the 7,623-square-foot house has six bedrooms and seven-and-a-half bathrooms. (Nagioff also recently sold his Jupiter Island home for $12.9 million.) Master Brokers Forum member Roberta Ingletto represented the seller of the Coral Gables home. [TheRealDeal]
7,408
Square footage of a waterfront Boca Raton spec home recently purchased by Steven Angeli, senior managing director and equity portfolio manager at Boston-based Wellington Management Co. for $12.5 million. The two-story home, in Boca's Royal Palm Yacht & Country Club, has five bedrooms and six-and-a-half bathrooms, and features a second-floor terrace, two two-car garages, a pool and a dock. [TheRealDeal]
1.2
Acres of land at 29 Indian Creek Island Road, which has a four-bedroom, 4,297-square-foot home recently purchased by a buyer linked to Fred Ebrahemi, a partner and COO of California-based Clearlake Capital Group. Ebrahemi paid the full asking price of $27.9 million for the waterfront home. [TheRealDeal]
This column is produced by the Master Brokers Forum, a network of South Florida's elite real estate professionals where membership is by invitation only and based on outstanding production, as well as ethical and professional behavior.