Corcoran to shut down office in building partly owned by Barbara Corcoran
The four-story building houses the brokerage's office in the lower two levels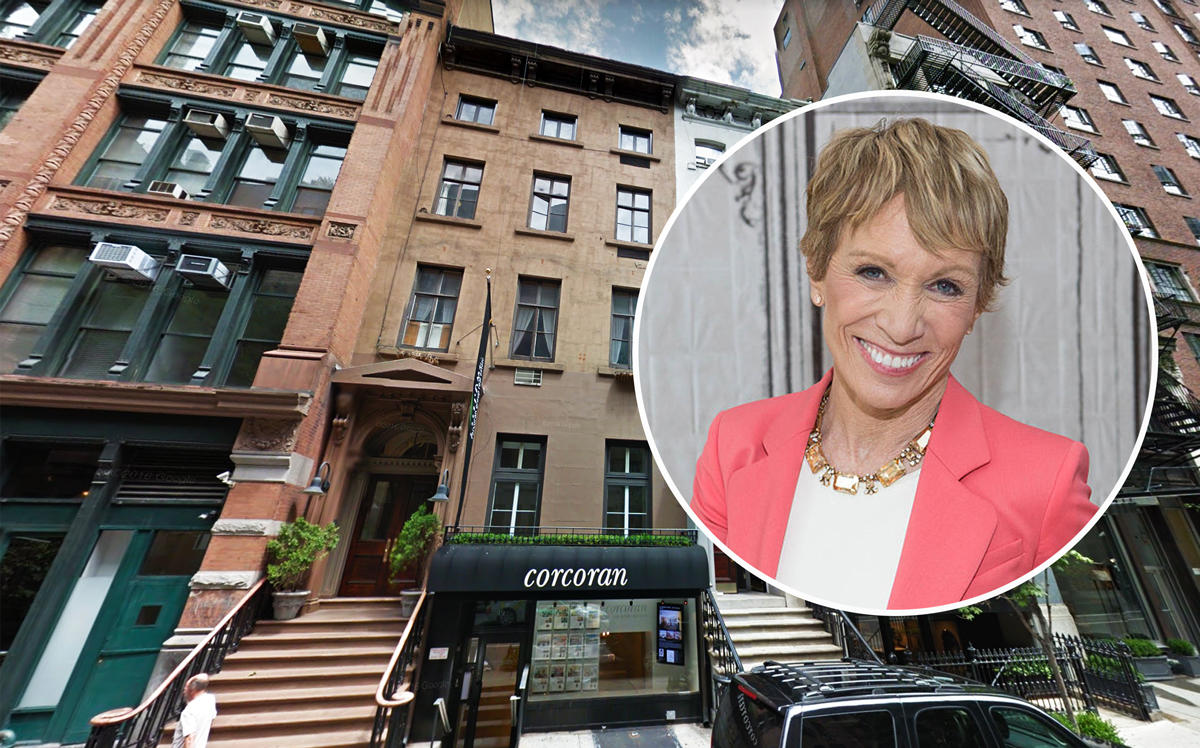 The Corcoran Group's outpost in the heart of Greenwich Village will officially shut its doors this fall.
Agents who work in the office received notice of the closure last week. They will be relocating to the brokerage's Soho, Chelsea or Union Square offices, Corcoran president and CEO Pam Liebman said in a statement.
"Corcoran grew out of the West 10th Street office which can no longer accommodate the services and space required for our agents to grow and thrive," she said. The four-story mixed-use building is owned by a partnership that includes Corcoran's founder Barbara Corcoran, according to public records.
The closure of the Village office did not come as a surprise to agents, according to a source. Liebman confirmed that "the decision to phase out the Village office was made years ago" and coincided with expansion and opening of its Soho, Union Square and Chelsea locations. However, the exact date of the Village's office was unknown until this week.
The catalyst for the move appears to be Corcoran's West Side office's senior managing director, Elaine Dean, deciding to retire. The Village's senior managing director Ellen Leon will now assume Dean's position, with the assistance of Joel Dommel, according to Liebman.
Earlier this year, Realogy, Corcoran's parent company, hired a new chief financial officer to cut $70 million in expenses this year.