REBNY asks city to help landlords pay for lead abatement
Industry group cites program in Washington, D.C., as model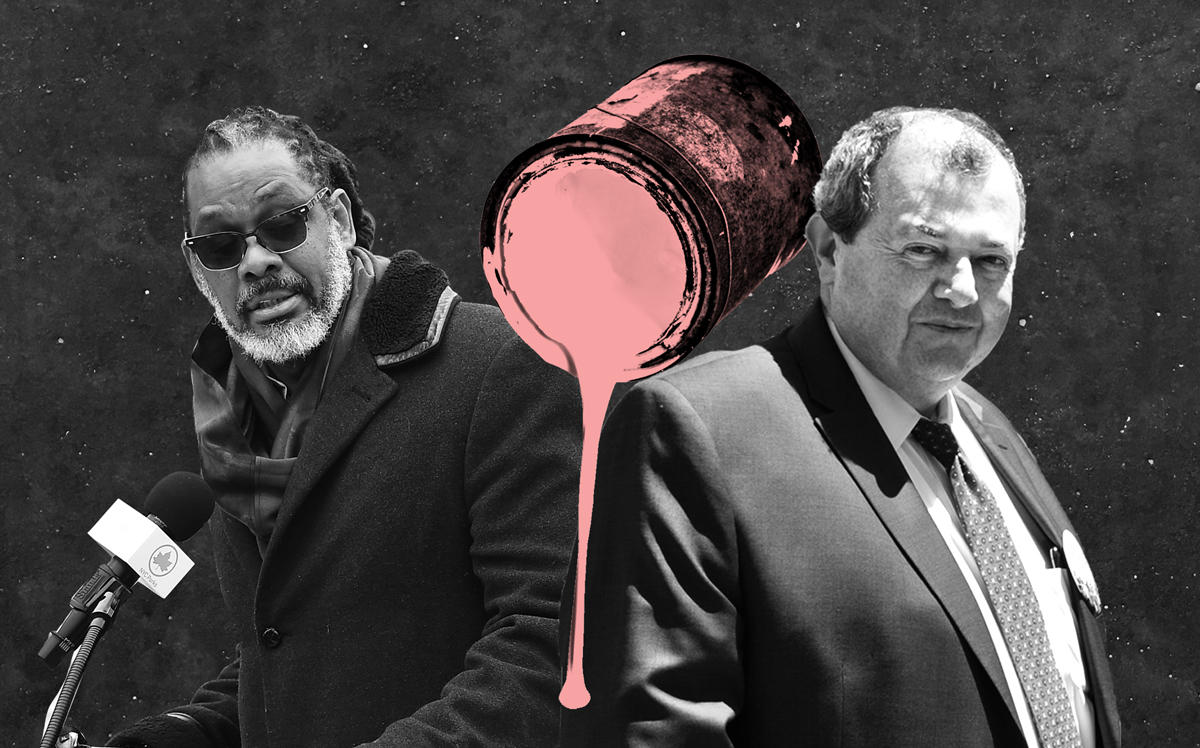 The Real Estate Board of New York is calling on the city to help landlords cover the costs of lead abatement in their buildings.
In testimony submitted to the City Council this week, the trade group argued that changes to the state's rent law hinders landlords' abilities to pay for lead testing and mitigation. The group pointed to the law's limiting of renovation costs that can be passed onto rent-stabilized tenants to $15,000 over 15 years.
According to REBNY, lead mitigation for larger units can run as high as $75,000. The allowable rent increases "in no way cover the expense of compliance with the spirit of the laws on the books regarding lead hazard containment and abatement," the group said.
Though REBNY did not make a specific proposal, it cited a new program in Washington, D.C., that allows property owners to recoup some or all of the costs of replacing lead pipes. Under that program, which is starting with $1.8 million in funding, property owners can recover 80 percent or 100 percent of replacement costs if residents' income doesn't exceed specified amounts. There's no income threshold for them to recoup 50 percent, but costs can't exceed $2,500, according to the city's Department of Energy & Environment.
The testimony was in response to a hearing held last week on LeadFreeNYC, a program launched by the de Blasio administration earlier this year targeting childhood lead exposure. At the hearing, Council members criticized the health and buildings departments for inconsistent enforcement of a 2004 law requiring landlords to identify and remediate lead-based paint hazards in apartments with young children.
"With 3,000 to 4,000 children still being poisoned by lead a year in New York City, 15 years after the passage of Local Law 1 of 2004, it is clear that the city must use every tool at its disposal to remediate and abate lead from residential spaces," said Council member Robert Cornegy Jr., who chairs the Housing and Buildings Committee, in a statement. "An income-sensitive program that provides support to replace pipes and remediate lead makes sense."
"The continued existence of certain lead hazards, despite the city having banned lead-based paint in 1960, indicates a lack of compliance with the existing lead paint laws," the spokesperson said.
The state's Department of Health, however, lists 14 sources of lead poisoning other than paint, including dust, soil, drinking water and air.
Gothamist and WNYC tested dirt from Astoria, Prospect and McCarren parks this spring and found dangerous lead levels in all of them. A 10-year study found a majority of 746 soil samples from around the city posed "significant risks to human life and ecological systems," especially in formerly industrial areas, WCBS TV reported this month.
The city's health commissioner has said that soil is not a significant source of lead exposure here. But in 2017, Columbia University reported finding dangerous lead levels in 92 percent of soil samples taken in Greenpoint, where the rate of elevated lead in children is four times greater than in other city neighborhoods.
Reuters identified 69 New York City census tracts where at least 10 percent of small children screened from 2005 to 2015 had elevated lead levels — twice the rate in Flint, Michigan, during the peak of its contaminated-water crisis. Reuters in 2017 found high amounts of lead in children's jewelry, cosmetics and toys, and levels in soil from Brooklyn backyards on par with those at Superfund sites.
Last year the city's Independent Budget Office tested drinking water across the city and released a list of a "dirty dozen" areas where high lead levels were found. Lead pipes were used in the U.S. until 1961.