Brokers, meet your new personal assistant: ChatGPT
AI chatbot holds opportunities for information, production and marketing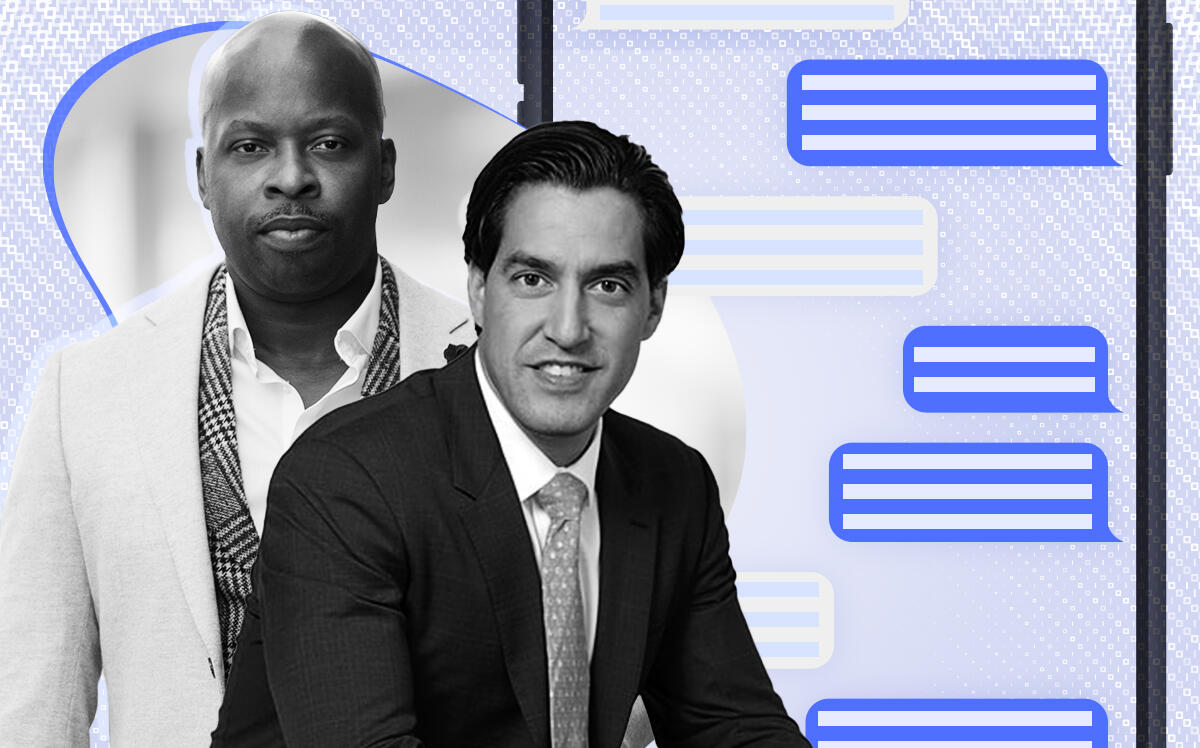 Andres Asion's discovery of ChatGPT gave him a jolt he hadn't felt in a long time.
The Miami Real Estate Group founder and broker said he immediately thought the chatbot would send a seismic shift through the industry, and compared it to another technological breakthrough.
"When I first discovered Google Earth, I was like, 'Holy shit! You can be Superman and fly everywhere in the world, see every street,'" he said.
ChatGPT could hold even more promise for the industry.
The bot, developed by artificial intelligence firm OpenAI, doesn't respond to questions with search results from the internet. Instead, it produces an answer — as if it's gone to Google, looked up the results, analyzed them, and contextualized them into a conversational response.
ChatGPT's potential uses are only just coming to light — schools are scrambling to stop students from having the bot do their assignments — but for brokers and other real estate people, it can write letters, listing descriptions and video scripts.
It can also give advice on how to negotiate a deal.
Kyle Scott, president of Serhant Ventures, said the bot, which reportedly reached 1 million users in its first week, is like a free virtual assistant.
"There has never been a tool before that can save real estate agents so much time in their lead generation," he said.
This month, OpenAI began piloting a paid version of the chatbot, which will be called ChatGPT Professional.
While some brokers have resisted using the free bot, saying the text comes off as robotic, others are exploring its vast possibilities. Asion recently held a ChatGPT tutorial for about 60 brokers, and roughly 1,000 brokers attended an explanatory call led by Serhant Ventures chief technology officer Ryan Coyne.
Terrence Harding, a Compass broker and tech enthusiast who has been involved in the NFT space, has used ChatGPT since its first predecessor launched in 2018. He's used past versions for basic information about housing laws, but has since come to use it for writing listings.
"It's good for that in-depth information which you may not be able to get a fast answer to," he said.
The bot's analytic ability was on full display in a virtual tutorial with Asion, who asked whether the word chicken appears in the Bible. It spat out a three-paragraph explanation with specific examples.
But Asion considered the answer ambiguous and pointed out that it lacked actual citations of the word.
"You are correct that the word 'chicken' as we know it today is not used in the Bible,'" the bot clarified, adding an explanation about the word's etymology.
On real estate–specific requests, ChatGPT was able to craft a video script for an apartment listing featuring a couple. It was also able to write a film noir-style story centered on a detective and to shorten or lengthen video scripts to fit the desired duration of the video.
ChatGPT has some drawbacks. It lacks access to the internet, which limits its knowledge of recent events. It occasionally falls victim to its own success, as its website sometimes crashes under high demand.
Legal issues specific to real estate complicate its production of a listing description. In one engaging and colorful description, it referred to nearby stores as being "within walking distance," which assumes the reader is able-bodied.
"As a real estate agent, you have to put a layer of human thought on top of it," Scott said.
The bot is pedantic, and changing a word or a phrase in a request can lead to different results, Harding said, but he added that those concerns should not stop brokers from using it.