Wood sees upgrade key to ground-up multifamily project in Dallas 'burbs
Aims to replace lower-end complex with 296 upscale units in Farmers Branch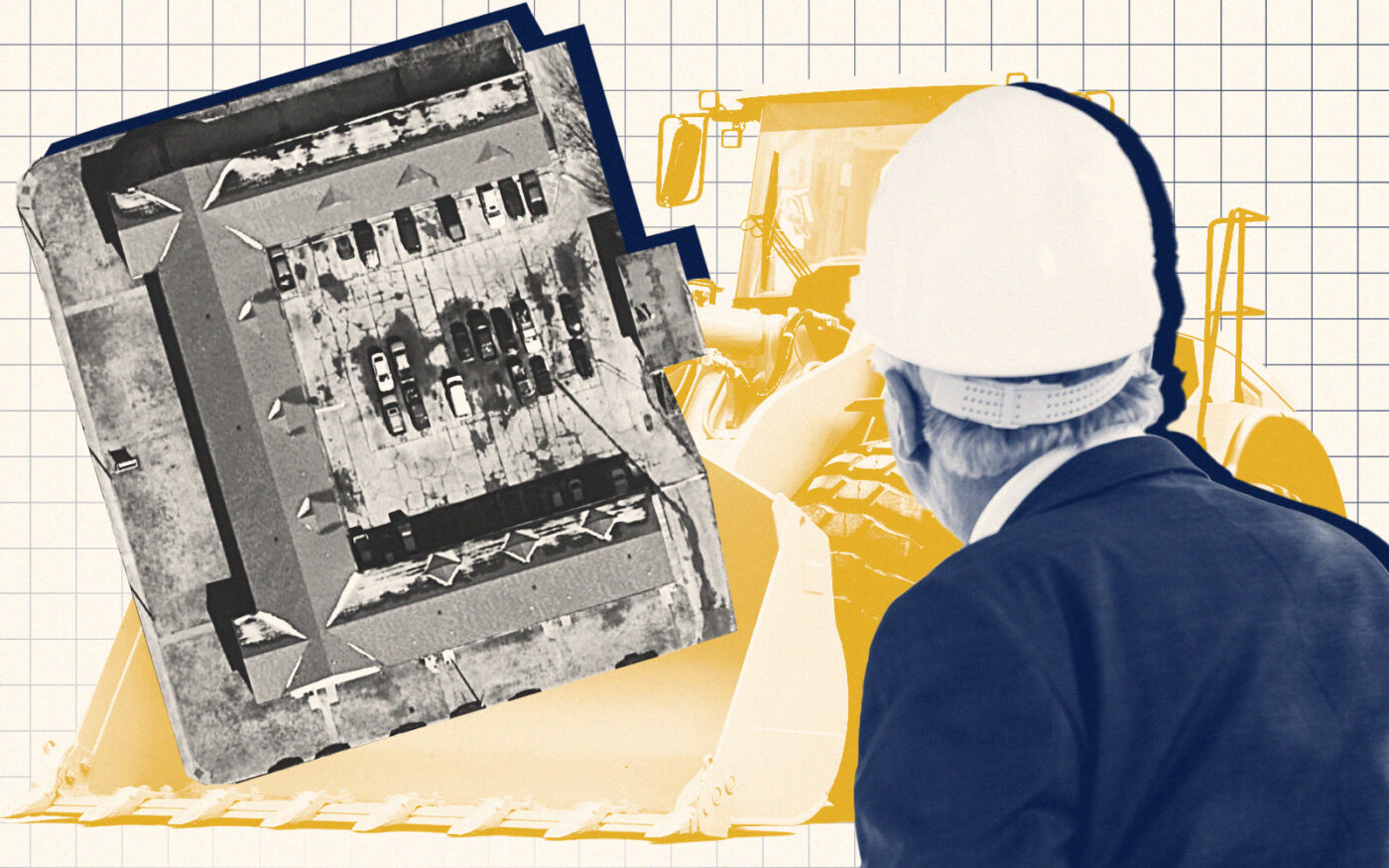 Redevelopment site at 13314 Goodland Street (Google Maps, Getty)
Dallas-based real estate investor Steve Wood is ready to turn a block of class-C apartments in Farmers Branch into an upscale complex of 296 units in the Dallas suburb.

The redevelopment of the Havenhurst Apartments will take place at 13314 Goodland Street. The first phase of the project will cost roughly $30 million and include 176 units totaling 214,000 square feet, according to a Texas Department of Licensing and Regulation filing.
The project will be funded by Wood with silent partners and loans, he said. It is his first full blown, ground-up, development venture, he told The Real Deal. 
Wood worked with a construction firm in California before moving to North Texas two decades ago to begin investing in real estate assets.
"I'm just a private guy that owns a lot of real estate property," he said.
Wood owns the Class-C apartments currently on the project site, and expects to raze them to accommodate a completely new build. The first phase is likely to begin later this year and will be followed by another 120 units, bringing the project total to 296 when complete, Wood said.
"We are waiting on the interest rates right now, to see if they drop down," he said. "We think we'll get started this year but we're holding off a little bit just to see what happens."
Wood said the new property will be four stories with Class-A units and amenities such as pools, elevators, multiple gyms and electric vehicle plug-ins. Wood said he typically sticks to Class-B or lower when acquiring multifamily properties, but opted for Class-A on his first ground-up project in search of better returns.
"That's the only thing you can build because it's so expensive to do any size of project," he said. "No one can build a small complex anymore because it's just not economically possible–and it takes so long with all these rules, regulations, this test and that test."
Wood said he's owned the current property for 20 years and has been waiting for the right time to redevelop while acquiring the proper permits. He said the current growth in Farmers Branch and recent redevelopment in the area convinced him to push the project forward.
"The city wants to redevelop that whole area into a nice, yuppy, area–that's what they want to do, I'm just candid," he said. "They're redeveloping old folks homes and adding restaurants, a new Starbucks. It felt like the right time," Wood said.
The Farmers Branch Economic Development Corporation has offered a number of sales tax exemptions, property tax rebates and other incentives to drive development in the city. It is home to 4,000 companies and 250 corporate headquarters, the EDC website states. It is centrally located in the Metroplex, north of Dallas and 12 miles from DFW International Airport.