Jury rules for East LA tenants whose rent was hiked by 63%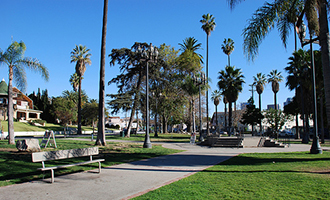 A jury has ruled against Winstar Properties in a case brought against the landlord for raising the rent on an East L.A. apartment by 63 percent.
The verdict means that the tenants, Roberto Perez and Carolina Rodriguez, whose rent was upped to $2,000 a month by Winstar, will not be evicted for now, Curbed reported.
The rent increase was not warranted, the jury decided, because of the unit's condition: It had a cockroach infestation, broken doors, dysfunctional electrical outlets and peeling walls, according to Rodriguez.
When those defects are fixed, Winstar could still increase the rent. Rodriguez, Perez and their attorney are now attempting to file a housing discrimination case in federal court, claiming that Winstar only raised rents for foreign-born tenants.
In the meantime, the tenants must pay back rent at an approved rate of $1,050 per month. [Curbed] — Cathaleen Chen