Indoor pools may sink your chances of a top-dollar resale price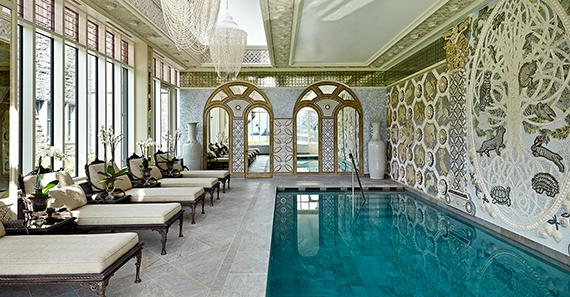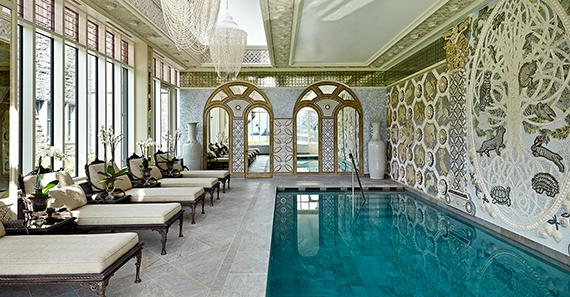 From Luxury Listings NYC: While having an indoor pool in one's home may seem like the ultimate luxury, real estate experts warn that it could affect the resale value of the home.
NYC-based real estate appraiser, Jonathan Miller explains, "It's a highly personalized amenity that requires a lot of maintenance."
While the number of luxury property listings with indoor pools is small — about 0.7 percent — the WSJ reports that properties priced over $1 million were asking only 4 percent more per square foot than homes without a pool and 2 percent less than homes with outdoor pools, according to data from Realtor.com.
There are other drawbacks as well: installing an indoor pool can be costly, ranging from about $150,000 to seven figures. Costs don't stop there. Indoor pools also require dehumidification systems, which can cost another $50,000. Pool covers are in the thousands. Safeguarding one's home from smelling of chlorine and becoming damp and humid is also a factor.
Oftentimes other things are added to the mix such as an indoor poolside bar, changing area, hot tubs, saunas, dedicated bathrooms, waterfalls, custom lighting and tiling, and floor-to-ceiling windows or sliding doors. A bathing hole can quickly turn into a money pit.
Ruth Aveta of Creative Master Pools, says that an estimated 60 percent to 70 percent of the indoor pools she builds involve a theme, such as a recent project meant to resemble a Roman bath. "They're typically looking to evoke some kind of feeling with it," she said.
Then there is the time it takes to get it all right. The installation can also be quite time-consuming — a project might take three to four months, a few more weeks than an outdoor pool.
A new owner may not want the headache of maintaining so such a pricey amenity.
Overall property owners should look at all factors before taking the plunge on installing an indoor pool if they want to stay afloat in the turbulent real estate market. [WSJ] — Liz Lucking