New rules seek to champion old buildings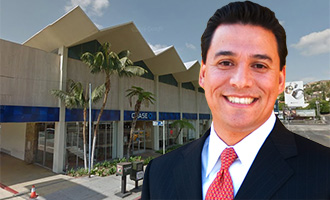 Historic properties in L.A. could soon score another layer of protection.
A new set of proposed rules spearheaded by Councilmember Jose Huizar would make it illegal for property owners to demolish a building once the Cultural Heritage Commission agrees to consider an application to classify it as a landmark. Under current law, potential historic-cultural monuments can be razed if the commission has yet to make a decision to consider the structure.
The amendments would also give property owners a fairer due process. The new rules would require notifying property owners immediately after a completed application seeking landmark status for their structure is received — under current law, property owners are frequently ignorant of the fact that such applications are pending.
"Anyone can apply for historic cultural monument, and that's the crux of these changes," a city official told The Real Deal. "Fairly frequently, it's not the property owner who submits the application." Because they would be notified earlier, property owners could better prepare for making the case against a designation if they have future development plans for the site.
The proposed ordinance would also extend the time the commission and the City Council haves to decide on the designation, giving them 60 extra days on top of the 75 days from the date the application was received.
Those in the industry say preservationists use the historic-cultural monument designation to stifle new development. The status, however, does not mean demolition is impossible, it simply requires developers to go through additional sets of reviews.
The most notable recent example is the proposed Frank Gehry-designed mixed-use project at 8150 Sunset Boulevard, currently the site of a 1960-built bank building designed by L.A. architect Kurt Meyer. The small building has been granted historic-cultural status, but because the Council already approved project itself, it could still be razed.
The proposed amendments will have to go through the Planning and Land Use Management Committee before the Council votes on it, which could happen in the next couple of months.