Zillow made 71% of revenue through controversial premier agent feature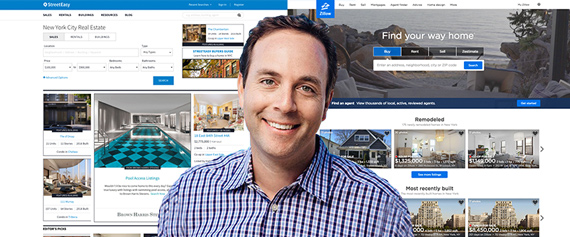 Zillow Group is rolling out its controversial pay-to-play premier agent feature on StreetEasy Wednesday. And while it's facing serious heat and possible boycotts from brokerage firms over the move, a closer look at Zillow's revenue shows why the fight might be one worth taking on.
Zillow made 71 percent of its total revenue, or over $604 million, from the feature in 2016, filings made with the Securities and Exchange Commission show. That's up  from nearly $447 million in 2015.
"The increase in marketplace revenue was primarily attributable to the $157.4 million increase in premier agent revenue, which was positively impacted by an increase in the number of average monthly unique users of our mobile applications and websites," Zillow said in an SEC filing earlier this month.
Here's how the premier agent feature will work on StreetEasy: On the new platform, buyers will click on a contact form on a listing page for more information about a specific listing. From there, they will then be directed by default to a "premier agent" who has paid StreetEasy for the privilege – though they can choose to change over to the listing broker. There will also be a concierge program, whereby buyers who call about a listing will be connected by a Zillow employee to a premier agent.
The initiative, slated to roll out Wednesday, has invoked the wrath of listing brokers from New York's premier firms, who worry that buyers will go to third-party agents rather than the listing agent with the exclusive, thereby costing them commissions.
But StreetEasy shows no sign of second-guessing the initiative and Susan Daimler, the company's general manager, defended it in a recent interview with The Real Deal, saying it was good for consumers.
"It is crucial for home shoppers to have a buyer's agent on their side, helping them analyze information and protecting their interests during the shopping and purchasing process," she said. "We believe home shoppers should have a choice to connect to someone who represents them and only them." It's a view that other brokers have expressed, saying that it will increase competition in the industry and help to level the playing field.
Zillow, headed by Spencer Rascoff, has been strategizing about how to make the feature even more profitable on its other properties by introducing auction-based pricing, whereby it determines the cost per impression delivered in each zip code based upon the total amount spent by premier agents to purchase impressions in the zip code during the month.
"We continue to evaluate this pricing method, and in the fourth quarter of 2016, we applied this method broadly to our existing agent advertisers," Zillow said. "At this early stage, we are unable to determine how the new pricing method will impact premier agent revenue."
A Zillow spokesperson said the company was forecasting between $745 million and $755 million in premier agent revenue for 2017, including revenues driven by the new feature rollout on StreetEasy.
New development listings and listings over $10 million will be exempt from the program, StreetEasy said.