Here are LA County's top 5 office investment sales in July
Robert Herscu of HQ Creative sold two properties on the list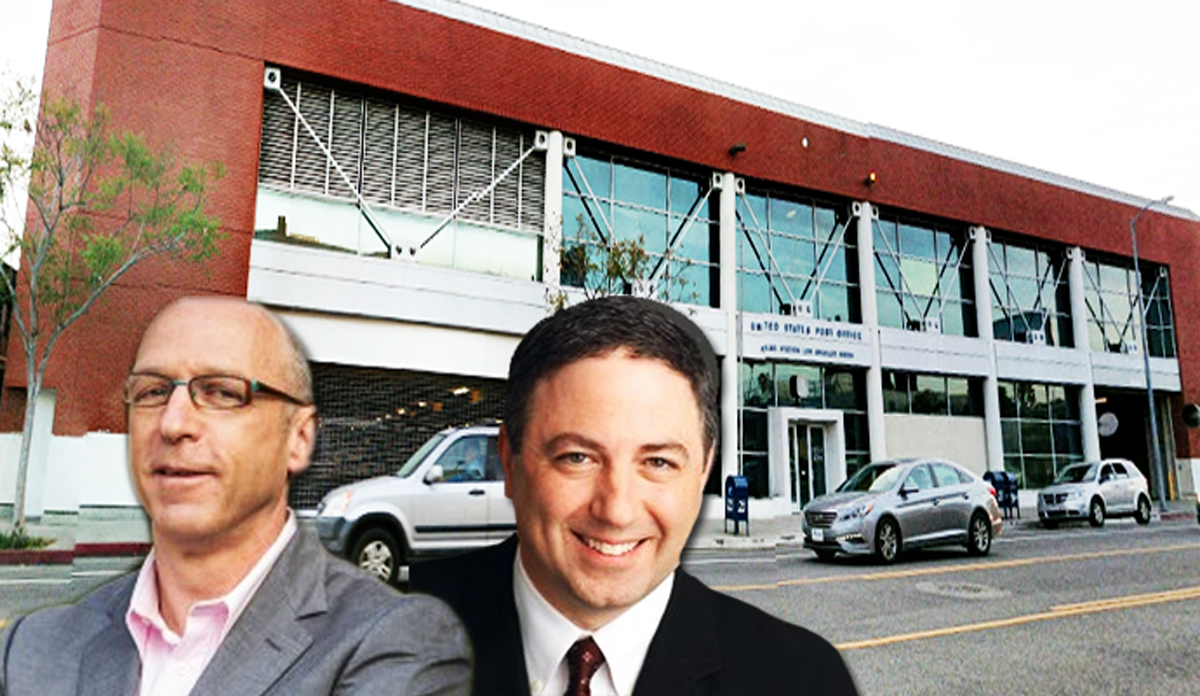 The most expensive office deals in Los Angeles County last month amounted to only $37 million, a considerable slowdown from last month's $403 million.
Leading the charts was a small one-story building on Mansfield Avenue in Hollywood, which sold for $12 million to an entity connected to a fashion retail brand known as Chrome Hearts. Elsewhere on the list, developer Robert Herscu sold two properties to System Property Development Co., a real estate firm based in Pasadena.
The data was compiled from property records on PropertyShark.
1. 941 N. Mansfield Avenue | $12 million
An LLC tied to the chief financial officer of Chrome Hearts, a fashion retailer, has purchased an office building on Mansfield Avenue for $12 million. Mario Lejtman purchased the 10,900-square-foot property on July 2 under an LLC named "939 N. Mansfield," records show. The seller was Occidental Entertainment Holdings, which offers office space, production studios and equipment for the entertainment industry. Albert Sweet, an executive at Occidental Entertainment and commercial real estate developer, is also listed on deed records.
2. 3760 Motor Avenue | $11 million
System Property acquired a 9,800-square-foot office building in Palms for $11 million last month. The seller was Robert Herscu, founder of development firm HQ Group. Herscu developed the creative office building at 3760 Motor Avenue in Palms as part of his HQ Creative Office brand, which centers on adaptively reused office projects. He purchased the property through an LLC in 2015 for $3 million.
3. 9300 Jefferson Boulevard | $6.5 million
System Property also acquired another property from Herscu last month for $6.5 million. The 7,500-square-foot office building was also an HQ Creative project, found at 9300 Jefferson Boulevard in Culver City. The newly remodeled office property features two outdoor gardens, a private parking lot and a small basketball court.
4. 1000 E. Palmer Avenue | $5 million
An LLC named PMT Investment Group paid $5 million for a 6,550-square-foot office property at 1000 E. Palmer Avenue near Glendale. The business entity is controlled by an individual named Parviz Taban, and is registered to an address in Beverly Hills. An LLC connected to SunTrust Robinson Humphrey, a bank with headquarters in Atlanta, is listed as the seller. The property is currently home to a medical office called Davita Glendale Dialysis.
5. 6520 Eastern Avenue | $2.7 million
Danco Housing, a boutique residential and commercial real estate firm, acquired an office property at 6520 Eastern Avenue in Bell Gardens for $2.7 million last month. California TD Specialists, a law firm in Anaheim, is listed as the seller. The 7,000-square-foot building is leased by Primerica, a financial services firm.