$152M in industrial sales closed last week. Here's what traded.
Gateway Cities properties and one DTLA property went for big money last week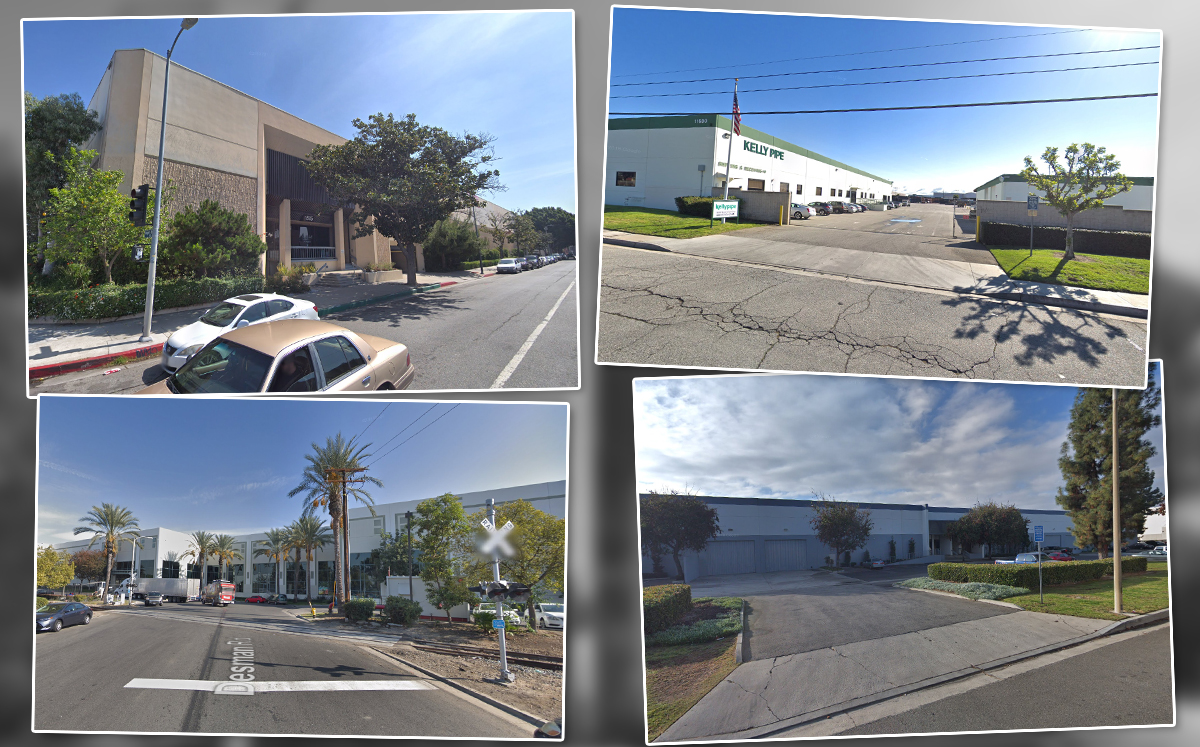 L.A.'s industrial market had a hot streak last week: within just three days, four properties traded hands for a combined total of $152 million.
Three of the transactions were for properties in the Gateway Cities area, along the Interstate 5 corridor in southeast L.A. County. Much like the nearby South Bay area, The Gateway Cities has long been an industrial center for its access to numerous highways and freeways.
The details on the deals:
— The largest of the four transactions was Robertson Properties Group's $52.9 million purchase of 15250 Desman Road in La Mirada, a 250,000-square-foot warehouse. The seller was AEW Capital Management. Tenants include All-Ways Inc., an international shipping and logistics firm, and paper packaging and warehousing company Veritiv.
— For $43 million, Kelly Pipe Co. purchased a Santa Fe Springs warehouse and distribution yard it leased from a group of investors including Jaime Gesundheit, Alan Shapiro, Joel Shapiro, and Ilyse Teller. The property at 11700 Bloomfield Avenue spans about 21.5 acres, according to property records. Most of that is outdoor storage for pipe products.
— In Cerritos, Canadian firm WPT Capital's WPT Industrial REIT bought a warehouse at 12928 Midway Place for $27.7 million. The seller was CalSTRS, the teacher's pension fund. The six-acre property includes a 161,650-square-foot warehouse. Last year CalSTRS launched a $300 million fund with frequent partner Divco West to invest in tech-oriented properties.
— Rexford made a play near Downtown, picking up a nearly 200,000-square-foot warehouse at 1515 East 15th Street for $28.1 million. The building dates from the 1970s and is leased to a half a dozen or so apparel manufacturers, including the seller of the property, Graff CaliforniaWear.
Last May, Rexford paid more for a single L.A. industrial property than any other firm when it bought a 36-acre distribution center in Commerce for $121 million. That was also a lease-back deal with produce distributor Supervalu.
It closed out last year with two deals — a $19.5 million purchase in Industry and the sale of a Gardena property to owner-occupants.
Activity slowed somewhat in the L.A. industrial sector late last year, but investors remain confident the sector will have a strong year.