Wynwood rezoning gets OK from Miami commission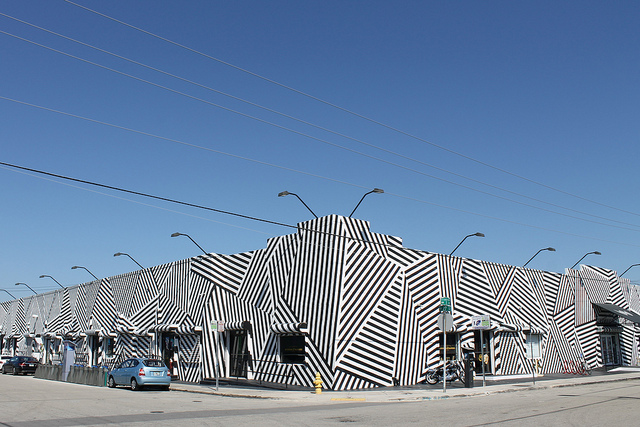 Major changes are coming to Wynwood, the trendy Miami neighborhood defined by its industrial character and eclectic arts community.
Early Thursday evening, the Miami City Commission by a 3-0 vote gave preliminary approval to zoning and land use changes for roughly 205 acres in Wynwood. The changes will supplant most industrial uses with denser mixed-use, residential developments, while the neighborhood's artsy allure, according to proponents.
"This has been an incredibly collaborative process," David Polinsky, managing director of 250 Wynwood, one of the first condo projects being proposed for the area, told commissioners. "When we started talking about to how to facilitate new construction in the neighborhood, the first thing we addressed was how do we preserve the artistic experience."
The changes, which still have to be ratified during a second city commission vote scheduled in September, will make Wynwood the city's first Neighborhood Revitalization District, allowing for the development of shared-streets, or woonerfs, on Northwest Third Avenue, Northwest First Avenue and Northwest First Place, which convert the streets to public spaces at certain times.
The NRD concept also encourages developers to build studio apartments that are less than 650 square feet and that can be used to provide workforce housing.
For the past 18 months, property owners and neighborhood stakeholders provided input to members of the Wynwood Business Improvement District, or BID, its consulting firm PlusUrbia, and the city's planning and zoning staff on how to create the neighborhood district. PlusUrbia researched neighborhoods in the United States and Canada that were transformed from industrial uses to commercial and residential uses such as Williamsburg, Brooklyn; the Pearl District in Portland; and Yaletown in Vancouver.
"We have worked on projects in cities across the globe and this is one of the most progressive plans we've ever created," said Juan Mullerat, director of PlusUrbia. "The Wynwood NRD Plan is an opportunity to bring more open, public space and encourage a true work-live-play neighborhood in a historically industrial district."
Following the commission's vote, Joseph Furst, chairman of the Wynwood BID and Wynwood director for Goldman Properties, hailed the NRD as the most comprehensive land use changes in the history of the city.
"I could not be prouder of what we accomplished," Furst told The Real Deal. "The NRD plan will ensure Wynwood's continued evolution as a center for art and innovation for all of Miami's residents and visitors—and we look forward to working with the city to implement it."
City commissioners also gave preliminary approval to a host of related measures including extending the boundaries of the Wynwood BID, the creation of a neighborhood trust fund, and the formation of a Wynwood Design Review Committee that will review projects to make sure they conform to the neighborhood's aesthetics.