Miami home sales grow during second quarter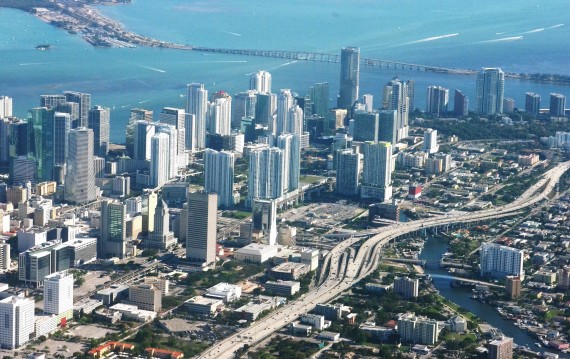 Miami saw a year-over-year increase of both home prices and sales during the second quarter of 2015, according to a new report from the Miami Association of Realtors.
A total of 3,913 homes were sold in the Miami market during April, May and June. That's a 7.2 increase in home sales compared to the same quarter last year.
The median price of a home grew to $271,000, up 10.6 percent from $245,000 the year before.
Despite this jump in sales activity and prices, the amount of homes being listed held mostly steady, growing only 0.1 percent during the second quarter (6,255 compared to 6,264 in 2014).
The supply of single family homes has continued to shrink, this time by 6 percent compared to the same quarter last year. There were 4.9 months of supply for single-family homes during the second quarter. The association stated that a balanced market rests anywhere between six and nine months.
"Home buyer and seller confidence in the Miami real estate market continues to result in more single-family home sales, higher median sales prices and active listings for all properties," Christopher Zoller, the association's 2015 residential president of Miami, said in a statement. "With mortgage rates at historic lows and Miami single-family home prices at 2004 levels, an increasing number of international and domestic home buyers are purchasing property in this world-class global city."
Conversely, Miami's condo market fared a little worse. While median sales prices increased from $190,000 to $203,000 year-over-year, sales volume fell by 1.8 percent. A total of 4,409 units were sold during the second quarter.
New listings for condos also dropped by 6 percent, from 8,635 units during the second quarter of 2015 to 8,533 units last year. On top of that, the supply of condos in Miami ballooned by 14.2 percent, now standing at 8.9 months of inventory available.