All Aboard to expand MiamiCentral with city land swap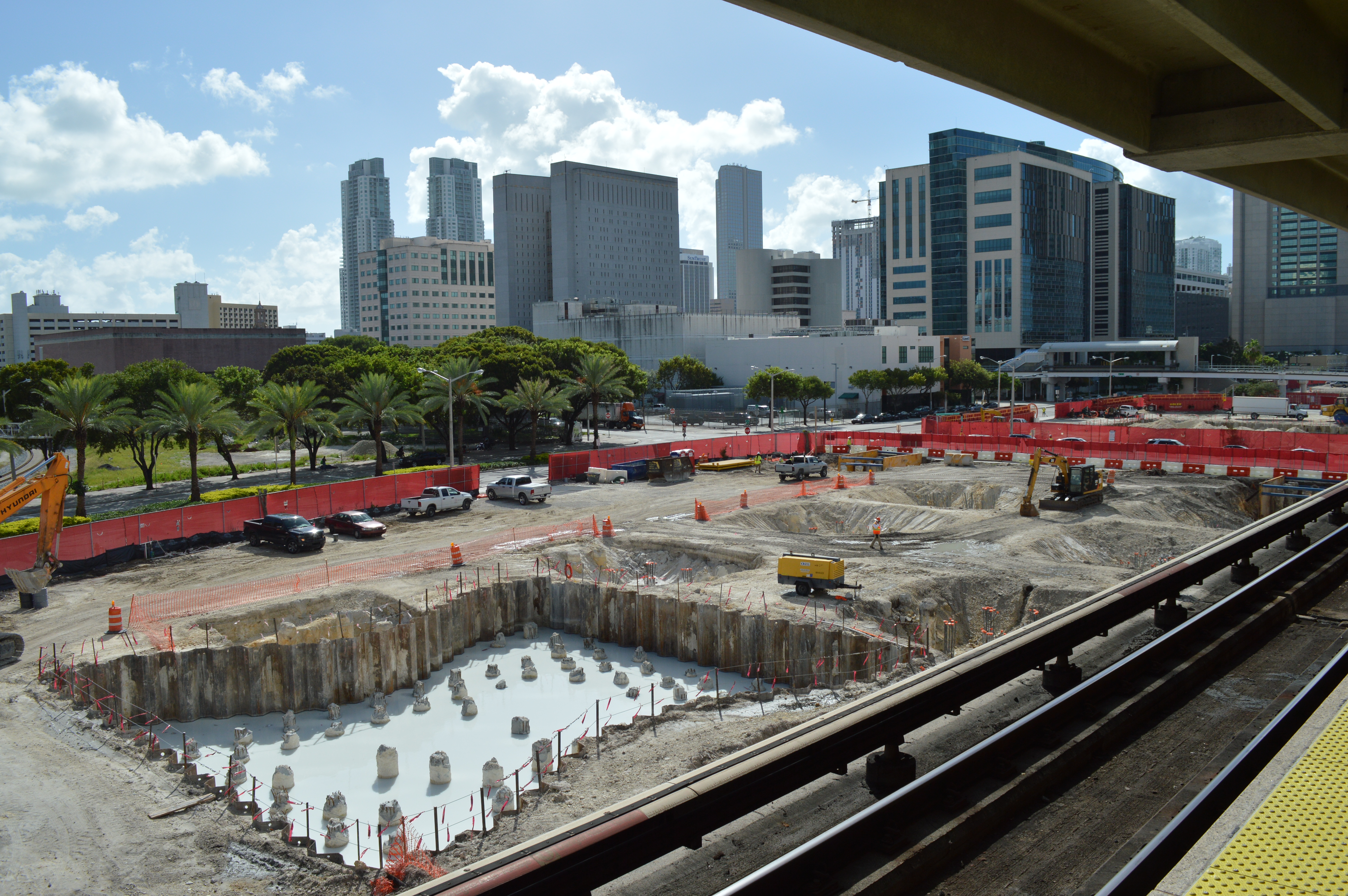 Miami commissioners on Thursday signed off on a land swap that allows All Aboard Florida to expand its MiamiCentral project and gives the city some of the space it needs to build a fire station.
The city agreed to convey All Aboard Florida two of its properties at 104 Northwest First Avenue, encompassing a little over half an acre, in exchange for a half-acre piece of land the passenger-rail company owns near Miami Arena at 435 Northwest First Court. Miami wants to build a fire station on the site, to replace a 40-year-old station. It still needs to negotiate with AT&T for additional land. All Aboard Florida also agreed to pay the city $500,000 to go toward the fire station. 
According to a copy of the agreement, All Aboard Florida wants to straighten a road at Northwest First Avenue that currently forks around the city parcel and curves west, cutting through a portion of the MiamiCentral site. By straightening the road, All Aboard will be able to improve traffic flow, while expanding the project's footprint at its massive mixed-use train depot, where the company is planning four office and rental towers, a hotel, and a retail and parking complex. 
MiamiCentral will be the final stop for All Aboard Florida's limited stop commuter train from Orlando to Miami where 12 million passengers will pass through on an annual basis, company representatives claim.
The land swap agreement also grants All Aboard Florida subsurface and air rights on a portion of Northwest Eighth Street so it can place rail lines and a platform 50 feet in the air.
In addition to All Aboard Florida's trains, MiamiCentral could also become a last stop for the commuter train Tri-Rail, which has been granted nearly $45 million from the city of Miami and Miami-Dade County to build a platform at the new station depot. The South Florida Regional Transportation Authority, Tri-Rail's parent company, is looking to raise the balance of the project's $69 million price tag from the Florida Department of Transportation. In addition, All Aboard Florida is still negotiating a community benefits packages with the Southeast Overtown Community Redevelopment Agency that must be in place for Tri-Rail to obtain the city funding.