South Florida home prices continue rising at reduced pace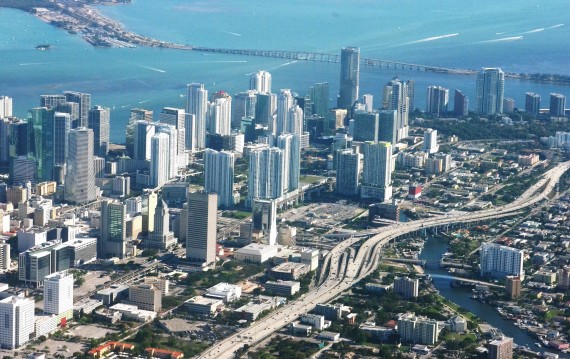 South Florida's housing market saw another month of price growth in August, though the pace has gradually slowed for most of this year.
The August S&P/Case-Shiller Home Price Indices showed that South Florida saw a 7.4 percent appreciation in home prices in August, year-over-year. On a month-to-month basis, prices grew by 0.4 percent.
That growth puts South Florida in sixth place for increasing prices, with Denver and San Francisco leading the country at 10.7 percent year-over-year. The remaining three top spots belong to Portland with 9.4 percent, Dallas with 8.9 percent and Seattle with 7.6 percent.
So far this year, price growth in South Florida has slowed down by a fraction of a percent each month. The region's high point was in February, when prices jumped by 9.2 percent year-over-year.
Analysts say this slowdown could be a correction in the market, which saw double-digit growth over the past two years — a rate most would call unsustainable over long periods of time.
"Home prices continue to climb at a 4 percent to 5 percent annual rate across the country," says David M. Blitzer, Managing Director and Chairman of the Index Committee for S&P Dow Jones Indices. "Most other recent housing indicators also show strength. However, September new home sales took an unexpected and sharp drop as low inventories were cited as a possible cause."