Judge dismisses Privé's $225M lawsuit against neighbors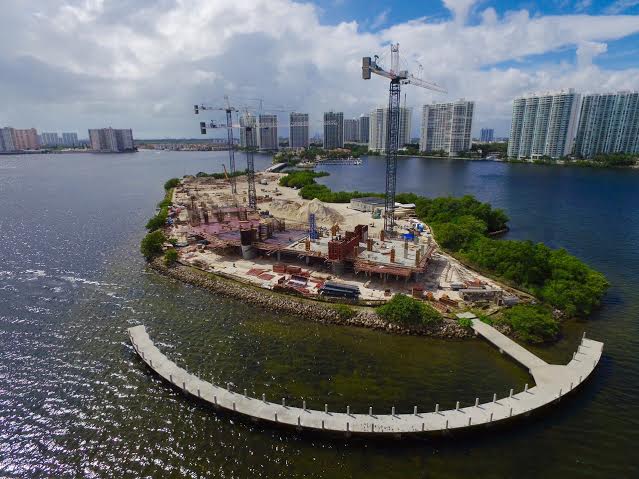 A Miami-Dade County judge has dismissed a $225 million lawsuit filed by the developers of the much litigated Privé at Island Estates project in Aventura. Yet, other legal cases remain pending. 
Developers BH3 and Gary Cohen filed the lawsuit in February seeking damages from specific neighboring property owners in and near Williams Island for "interfering with their undisputed rights to build and for trying to prevent the project from coming out of the ground," according to a statement released at the time.
On Friday, Miami-Dade County Judge Jerald Bagley dismissed the case against the individual owners, who include David and Dara Clarke; Dan and Sheila Kleiman; and Eric and Elizabeth Feder. A transcript from Friday's hearing identifies 30 defendants.
Susan Rafanello, attorney for the homeowners associations, called the ruling "another important victory" for nearby residents who oppose the project. "We will continue to challenge his rights to build this different project, even if that means he must tear down whatever he has built to date," Rafanello said in a statement. 
"This is about how much we will collect from them in damages for their frivolous fraternity pranks,"
Lebensohn said.
Dan Lebensohn of BH3 told The Real Deal that the judge's motion to dismiss the lawsuit "only has to do with how much we collect in damages," and that the developers are suing more than 2,000 nearby residents in addition to this case.
Damages claims against specific homeowners for more than $30 million are pending in federal court, he said. "They have never challenged or appealed a single permit or approval," Lebensohn said. "This is about how much we will collect from them in damages for their frivolous fraternity pranks."
Construction for the 160-unit, 16-story, twin-tower condo development had been stalled for months over litigation related to sidewalks, building permits and development rights. In March, the city of Aventura issued a building permit; the developers then built a required sidewalk despite physical intervention from nearby residents, including the Clarkes, who were arrested after reportedly ramming the newly poured sidewalk with their Porsche. Those charges were dropped.
Privé Developers LLC closed on a $25 million construction loan in October. Lebensohn told TRD that construction has progressed to the fourth floor of the north tower.
When completed, Privé will feature a 10,000-square-foot gym and spa in each tower, private dining, a poolside cafe, wine and cigar rooms, tennis courts, swimming pools, a marina and private pier, a nature trail, beach, and jogging path.