Miami Beach wants architects to screen all new single-family homes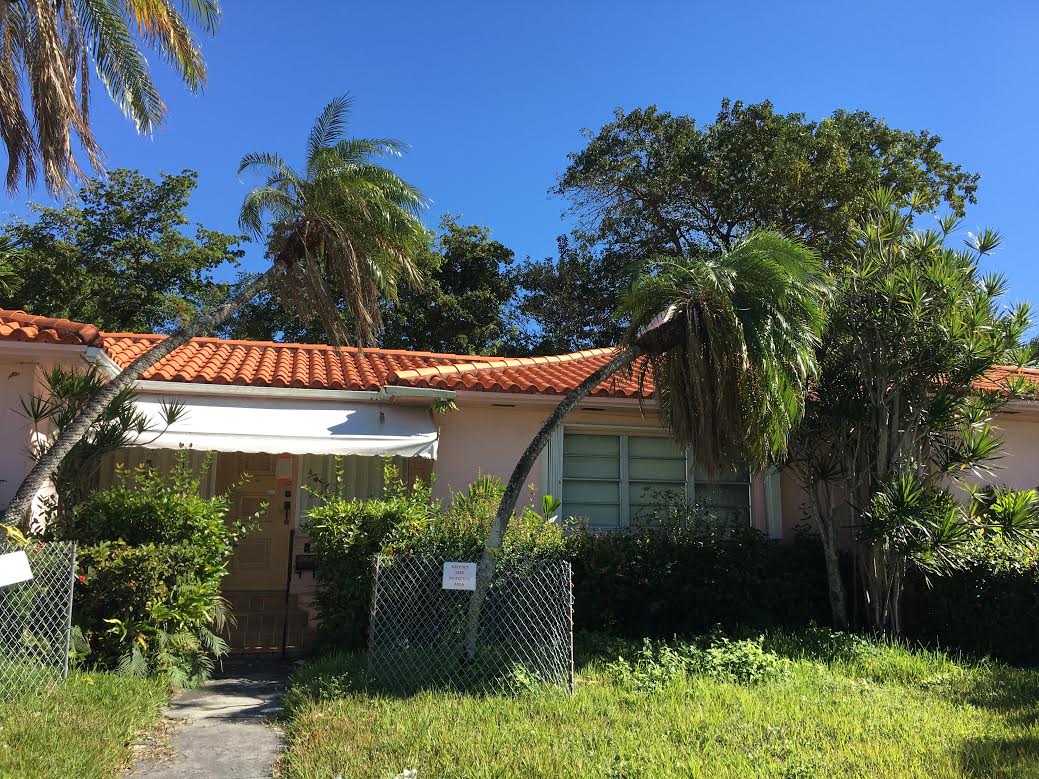 In order to protect neighborhoods from being overrun by new "ugly" houses and mosquito-infested vacant lots, three Miami Beach commissioners want to create exemptions in their city's ethics ordinance that will enable more architects and landscapers to sit on municipal committees – exemptions that will have to be approved by Miami Beach voters.
On Wednesday, commissioners, sitting as the Land Use and Development Committee, opined that such exemptions are necessary for the passage of an ordinance requiring all single-family home plans to be reviewed by the Design Review Board or another architectural board prior to demolition work.
Right now, only homes located in historic districts or homes built prior to 1942 are reviewed by the DRB.
Besides design review, the ordinance governing the demolition of pre-1942 homes also requires developers to obtain a permit for new construction and pay any relevant fees. No such requirement exists for post-1942 homes.
Commissioner Joy Malakoff, one of three city commissioners who make up the Land Use Committee, said she's received complaints from homeowners who feel their neighborhoods are being compromised by real estate speculators. "Sometimes empty lots remain on the street for months and months or even years," Malakoff said. "Eventually the property is attracting mosquitos."
Commissioner John Elizabeth Aleman said she can't stand the white "ugly" modern homes, which she dubbed "Ikea boxes," that are sometimes built on the lots.
Last year there were 359 permits sought for the alteration of existing single-family homes or the construction of new homes, according to a March 30 memo signed-off by City Manager Jimmy Morales. Of those 359 permits, more than 150 didn't require any approvals by the design review board.
However, the board's agenda is already dominated by applications from homeowners and developers who wish to replace their pre-1942 homes with something else, or, at least, alter them. In 2014, the board reviewed 100 single-family home applications. In 2015, it heard 114 applications.
Planning Director Tom Mooney said the new workload will mean that the design review board – made up of architects, landscapers, and activists whose only compensation is a citywide parking decal – will need to hold extra meetings each month. It may also cause an extra burden for ordinary homeowners who wish to build their new homes or amenities themselves, Mooney added.
As a solution, Malakoff wants to create an architectural review panel made up of professional architects, similar to what Coral Gables has, in which house plans are quickly and efficiently reviewed by city staff. But for that to happen, committee members felt they need to enable more architects and landscapers to sit on boards.
Decades ago, lobbyists and influential architects sat on Miami Beach's boards. Although they recused themselves if their clients came before a board, there was an intense perception that these lobbyists used their positions to craft policy. To stop this, Miami Beach passed an ethics ordinance in 1997 banning lobbyists from serving on boards. That ban included architects who advocated for projects at city departments or in front of municipal boards, including the Miami Beach City Commission.
Commissioner Michael Grieco suggested creating a narrow exemption that would allow architects and landscape architects who present plans before the city to volunteer for municipal boards. Such an exemption will have to be approved by Miami Beach voters.
The matter was referred back to the full city commission. However, time is of the essence. Deputy City Attorney Eve Boutsis said the deadline for ballot language for the upcoming Aug. 30 county election is June 10, and the deadline for the Nov. 8 presidential election is Aug. 9.