Sun-powered Florida town under construction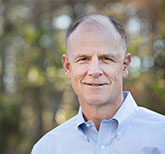 Palm Beach Gardens-based Kitson & Partners broke ground for the first phase of construction at Babcock Ranch east of Fort Myers, which would operate mainly on solar power.
The first phase of construction, scheduled for completion next year, includes 1,100 residences and a downtown district with a wellness center, café, restaurant, educational facilities and an outdoor outfitter store.
Florida Power & Light is building  a 443-acre photovoltaic power plant on the grounds of Babcock Ranch, which is expected to grow to 19,500 households and a population of 50,000 residents.
Kitson & Partners, led by developer Sydney Kitson, began site preparation work in November.
Kitson & Partners bought a 91,000-acre ranch in Lee County from the Babcock family in 2006 and subsequently sold 73,000 acres to the state as a natural preserve, retaining 18,000 acres for the Babcock Ranch development, which was slowed by the housing market downturn in the late 2000s.