Terra launches leasing for newly renovated luxe Coconut Grove rentals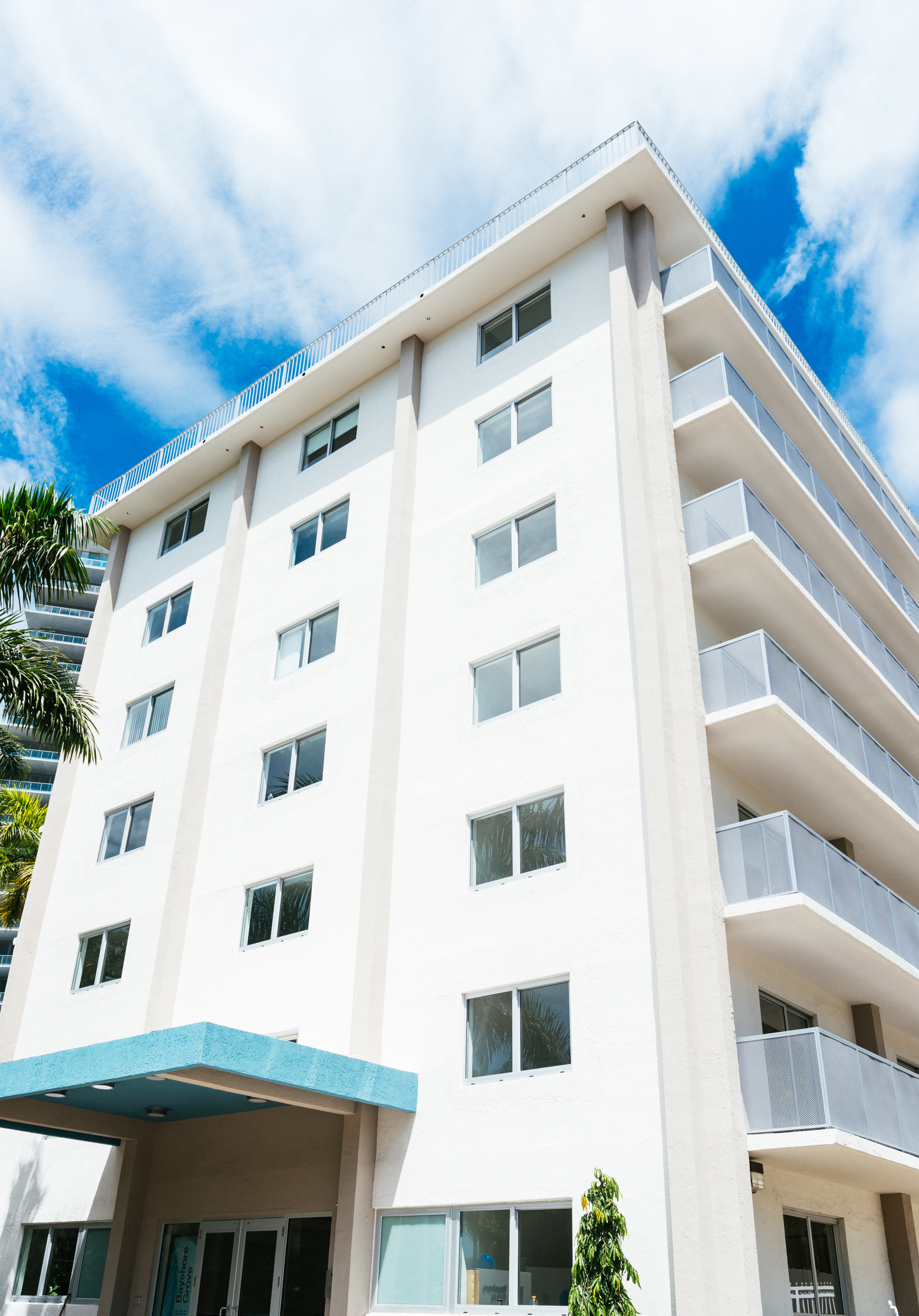 Hoping to tap into demand for rentals in Coconut Grove, David Martin's Terra Group just launched leasing for an apartment building undergoing renovations near its Grove at Grand Bay condo project.
The 1960s-era building, formerly known as the Summerhill Apartments, is located at 2655 South Bayshore Drive across the street from Regatta Park and the Grove Key Marina.
Terra purchased the slender seven-story apartment building two years ago through an off-market deal and recently secured the refinancing it needed from Fifth Third Bank to begin renovations.
Renovations are now underway at the building and leasing has already begun. The developer is giving each apartment a contemporary facelift with modern stainless-steel appliances, hardwood-style flooring, granite countertops, sliding glass balcony doors and cantilever white bathroom vanities, according to an announcement.
The common areas are also getting a hip upgrade: the fitness center will be outfitted with new equipment, a 24-hour concierge will service the building, the pool deck will feature cabanas and grills, plus a complimentary laundry service will wash, fold and deliver residents' clothing every week.
According to the announcement, KW Property Management will handle leasing for the building, which is now being marketed under the name Bayshore Grove. There are 16 different floor plans with monthly rents starting at $1,950 for a one-bedroom apartment and $2,950 for two bedrooms. Terra expects the first tenants to move in by early September.
"We saw that there was demand for this kind of residential product from people wanting to be in the Grove for all the right reasons – location, walkability, proximity to parks and the water," Martin, Terra Group's president, said in the leasing announcement. "Up until now, their options were limited in terms of housing."
The target demographic, Martin said, is composed of millennials and young professionals who want to stay close to the downtown area while also living in a neighborhood with "character."
Besides Bayshore Grove, Terra is developing two massive condo projects in Coconut Grove: Grove at Grand Bay and Park Grove, both of which are under construction. — Sean Stewart-Muniz