Former luxury sales director at Douglas Elliman launches new firm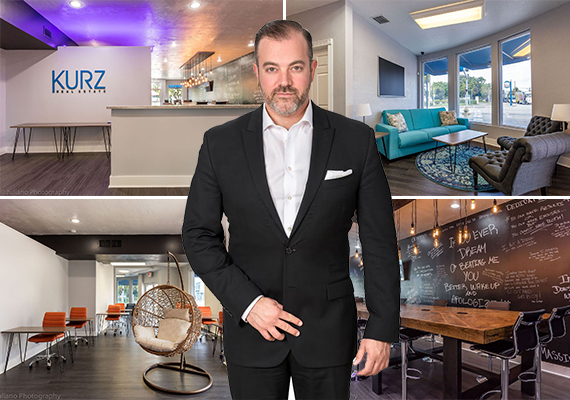 David Adam Kurz has big plans for his new firm, Kurz Real Estate Corp. 
Kurz, a former Douglas Elliman director of luxury sales and team leader, launched his brokerage a few weeks ago in the West Grove, he told The Real Deal.
The former marine wants to hire 200 agents and hit $1 billion in sales volume for the first year. The firm has 23 agents so far, including his five-person team from Douglas Elliman. He also recruited Kendra Decker, formerly of Keller Williams, as vice president of operational development.
To get to $1 billion, Kurz Real Estate will focus on residential properties in the $250,000 to $500,000 range, in addition to million and multimillion-dollar properties. Kurz is also implementing a 60/90 rule, where agents have to meet sales goals within their first three months to stay with the company.
The 3,000-square-foot office, at 3692 Grand Avenue, is on the edge of the West Grove and takes over a former pharmacy space. For Kurz, cubicles are out and the office instead features a long wooden table with a wall agents can write on, floating desks and more.
"Experience is not necessary," Kurz told TRD. "All I need is drive and entrepreneurship."