Residents opposing Bal Harbour Shops' expansion accuse village officials of denying democracy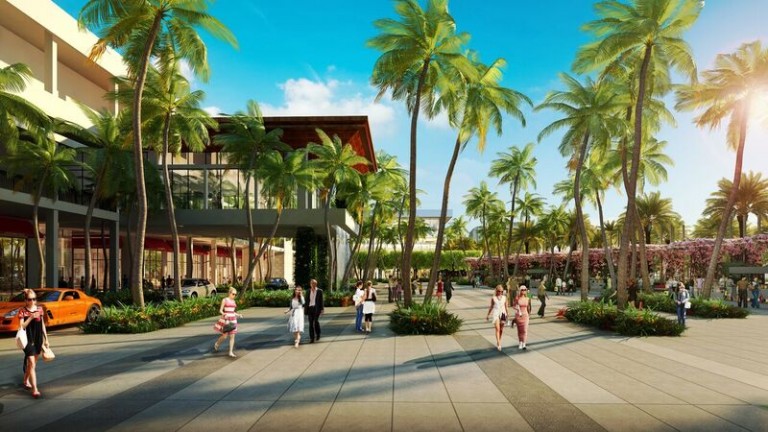 The seemingly never-ending conflict over the expansion of the Bal Harbour Shops has veered into accusations from opposing residents and their lawyer of village officials stonewalling their latest effort to block the luxury shopping center's plan.
J.C. Planas, an attorney for Good Government for Bal Harbour, said at a press conference on Thursday that the group was forced to sue Bal Harbour Village last month because village officials won't allow a referendum that would require 60 percent or more voters to approve the sale of village hall, as well as any property owner's request to enlarge a commercial space by more than 20 percent. Both measures are aimed directly at the shops' expansion plan, which had originally contemplated acquiring the village hall site so Bal Harbour Shops can add to its existing footprint. The purchase of village hall is no longer in the shops' plan.
Planas claims village officials are interfering with his clients' first amendment rights in order to rush and approve the shops' revised site plan at an upcoming April hearing. "They want to silence the will of the voters because they don't want the corruption at village hall exposed," Planas said. "They know the shops have too much influence here and they don't want the public to find out."
Executives for Whitman Family Development, which owns the Bal Harbour Shops, declined comment through a spokesperson.
In January, Whitman Family Development withdrew its offer to buy the village municipal building and submitted a new site plan for the upscale mall. It calls for an additional 352,000 square feet, most of which will be space to lease to retailers. The mall owners would move current parking to add to the new structure. Meanwhile, a new parking lot would be built at 9700 Collins Avenue, the former site of the Church by the Sea. The overall plan comes to an increase of about 27 percent.
In order to move forward, Whitman Family Development needs a waiver of land-use approvals from the Village Council.
A voter petition effort stalled when Village Clerk Dwight Danie determined that the signatures were submitted without an affidavit signed by the people collecting the signatures.
"If they had submitted their filing documents with the Village of Bal Harbour, or if I had had any contact with or inquiries from committee members before the petitions were filled at the village, I would, as a standard of practice, [have] provided them with a template for their petition," Danie wrote in a memo to Village council members.
Planas said Good Government for Bal Harbour was forced to sue because the group subsequently provided the required affidavits within the mandatory period before the petitions were due. The lawsuit accuses Danie of taking no action when he was asked to re-submit the petitions to the Miami-Dade County Elections Department for verification.
Bal Harbour Mayor Gabriel Groisman scoffed at Planas' charges. "The clerk determined the petitions were insufficient in his independent capacity," Groisman said. "As evidenced by the press conference itself, Bal Harbour supports freedom of speech, say whatever they want, file whatever lawsuit they want and take whatever positions they want."
Pioneer builder Stanley Tate, who participated in the press conference, said Bal Harbour doesn't need to expand. "They want to almost double their size to make a statement," Tate said. "It won't be a deluxe shopping center much longer because the high-class stores that were here exclusively are all over town now. Eventually, it is going to be a third-rate shopping center."