Foreclosure fight heats up: Trial could give Schecher Group nearly complete control of Miami Beach's Sixty Sixty Resort
Condominium association filed for Chapter 11 bankruptcy, aiming to prevent owners from losing their units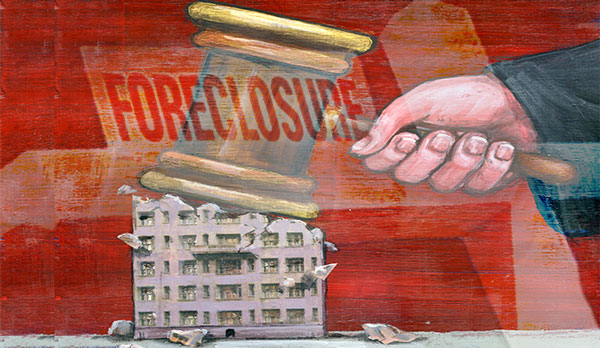 An investment company could score a major victory this week in its alleged hostile takeover of a 1990s Miami Beach condo-hotel. Miami-Dade Circuit Judge Beatrice Butchko has set a three-day trial beginning Tuesday to decide the outcome of foreclosure lawsuits the Schecher Group has brought against 35 unit owners at the Sixty Sixty Resort at 6060 Indian Creek Drive.
The trial is moving forward despite a pending chapter 11 filing by the Sixty Sixty Condominium Association in Miami federal bankruptcy court aimed at preventing the owners from losing their units for next to nothing, said association president Maria T. Velez. "The judge in federal court will be deciding what the real debt the association and the residential owners owe Schecher Group," Velez said. "Schecher has already taken 10 units for free from people who couldn't handle the stress and gave up in lieu of foreclosure."
Since December of last year, Port Orange, Florida-based Schecher has initiated foreclosure proceedings against 65 individuals and companies that own units at Sixty Sixty. The building has a total of 80 units, plus a hotel unit acquired by Schecher, whose owner Richard Schecher Sr. has waged a personal PR campaign on Youtube. In several personal videos, he claims Sixty Sixty unit owners owe his company $9.4 million in unpaid assessments and late fees for long-needed repairs to common areas and the hotel portions of the building. Indeed, Miami-Dade court records confirm 10 owners transferred ownership of their units to Schecher's firm in the last 10 months. Prior to May 2017, the Schecher Group only owned the hotel unit and a fifth-floor condo-hotel room.
Velez, who is among the owners who could lose her unit during the trial, complained that Butchko wants to rush through a very complex case and won't take into consideration the questionable circumstances that led Schecher Group to go after the 65 owners' units. "We are being told in court that this is a regular foreclosure, but it most certainly is not," Velez said. "The state court doesn't want to take into account that there is a bankruptcy pending and the improprieties committed by Schecher."
Velez also said some owners live outside the United States and cannot afford to travel to Miami for the trial. "Those who are coming from overseas may not get the chance to testify because Judge Butchko wants to rule in three days," she said.
Steven Davis, an attorney for the Schecher Group, dismissed Velez's comments. "I don't agree with her assessments," Davis said. "I think the process works and it is moving forward. This is all going to get resolved relatively soon."
Davis declined further comment. Butchko could not be reached for comment because Miami-Dade Circuit Court was closed for the President's Day holiday.
Velez accused Schecher Sr. of engaging in unscrupulous tactics to take control of Sixty Sixty and force out the existing owners. For instance, Schecher is allegedly charging them a 100 percent late fee and 18 percent interest for a $3,500 monthly assessment he claimed to cover the costs of repairing and refurbishing the building's hotel and common areas. "However, he doesn't explain what we are paying for," she said. "His attitude is, 'this is what I am charging and that's that.'"
Velez also alleges that Schecher closed the building for most of 2016 from March to December. During that time, owners were not able to rent their units. "He decides to reopen for the high season, but demands that all the owners renovate their units if they want to be able to rent," Velez said. "He suffocated unit owners who were not able to generate any income."