Fired Miami Beach engineer who skirted environmental regulations won't lose his license
Mowry "either had a blatant disregard for the requirements of the environmental regulatory agencies or developed an adversarial relationship with regulatory agencies and residents:" city attorney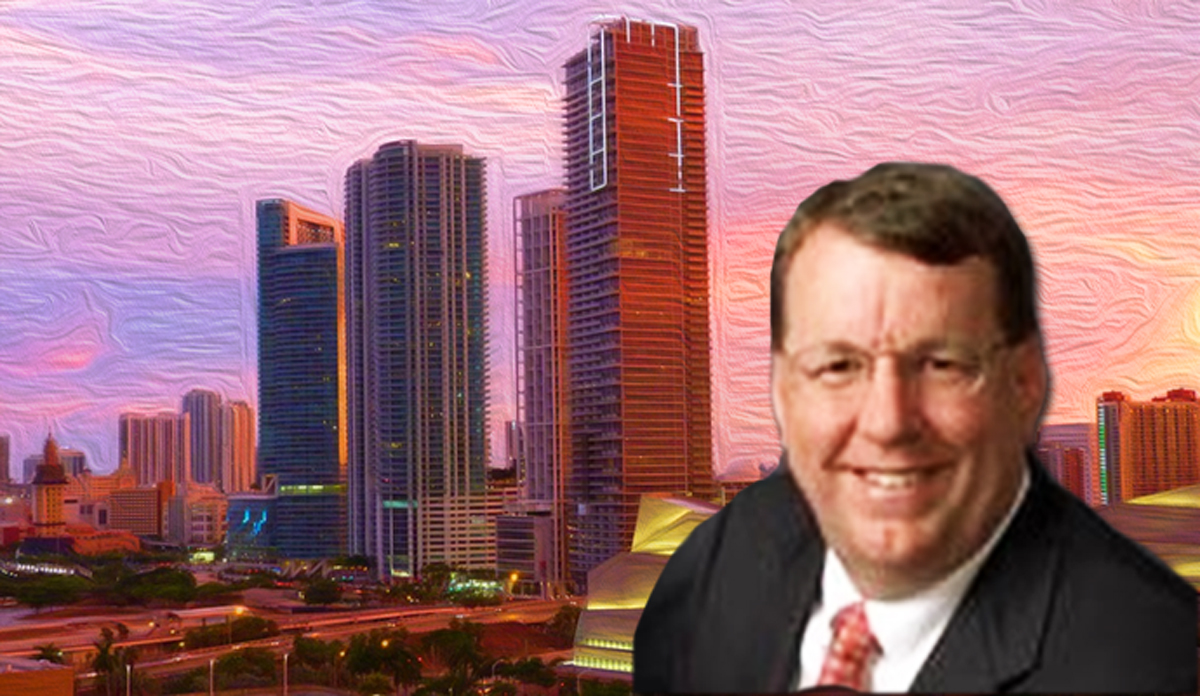 Miami Beach's former city engineer Bruce Mowry, who stewarded the city's sea level rise mitigation efforts, was found to have skirted environmental regulations, including building a seawall on Indian Creek and removing protected mangroves without permits, according to a letter from the city attorney.
But Mowry, who was fired for his actions earlier this year, won't find his professional engineering license in jeopardy, the letter from City Attorney Raul Aguila to the mayor and city commission, obtained by The Real Deal, concluded.
Mowry was terminated in late January, the Miami Herald reported. According to a Feb. 27 letter from Miami Beach Human Resources Director Michael W. Smith, his consulting contract was terminated and his last week of severance pay ended Feb. 23.
After he was fired, the Miami Beach City Commission asked the city attorney's office to explore the possibility of filing an administrative complaint against Mowry's engineering license. Aguila found that on several city projects, Mowry "either had a blatant disregard for the requirements of the environmental regulatory agencies or developed an adversarial relationship with regulatory agencies and residents," according to the city attorney's letter.
On the Indian Creek project, Mowry's actions included "the removal of protected mangroves without a permit; directing the seawall contractor to install a seawall on Indian Creek in excess of DERM permitting requirement; performing work without FDOT approval; as well as performing work on private property without required permits," Aguila wrote. The letter was first reported by RE: MiamiBeach.
Still, Aguila determined that Mowry's actions did not trigger an administrative complaint because he was not engaged in the practice of engineering during his "questionable conduct," and was not the "engineer of record" for the projects.
"Due to the above technical requirements, which must precede the filing of any complaint," the city attorney's office concluded that there was no official basis to file a complaint against his license. Mowry's professional engineer license expires Feb. 28, 2019, according to the Florida Department of Business and Professional Registration. Mowry was hired by former mayor Philip Levine in 2013. In 2016, Levine recognized Mowry by naming July 20 "Bruce Mowry Day."
A message left for Mowry seeking comment was not immediately returned.
The $25 million Indian Creek seawall project is part of the city's plans to deal with the effects of sea level rise.
Miami Beach is in the midst of a 10-year, roughly $500 million program to combat flooding, which includes installing pumps and raising streets – a controversial measure that has drawn opposition from residents. "At least we're taking a step forward," Mowry said during a panel at The Real Deal's Miami Real Estate Showcase & Forum in October. "Is there resistance? Yes. Are we making mistakes? Yes."
The Urban Land Institute is now steering a panel to review the city's plans amid growing concerns about the impact of the efforts on private property and the environment.