Miami Worldcenter condo buyer alleges he was misled about project's retail
Buyer of $900k condo alleges new plans include restaurants that will create a nuisance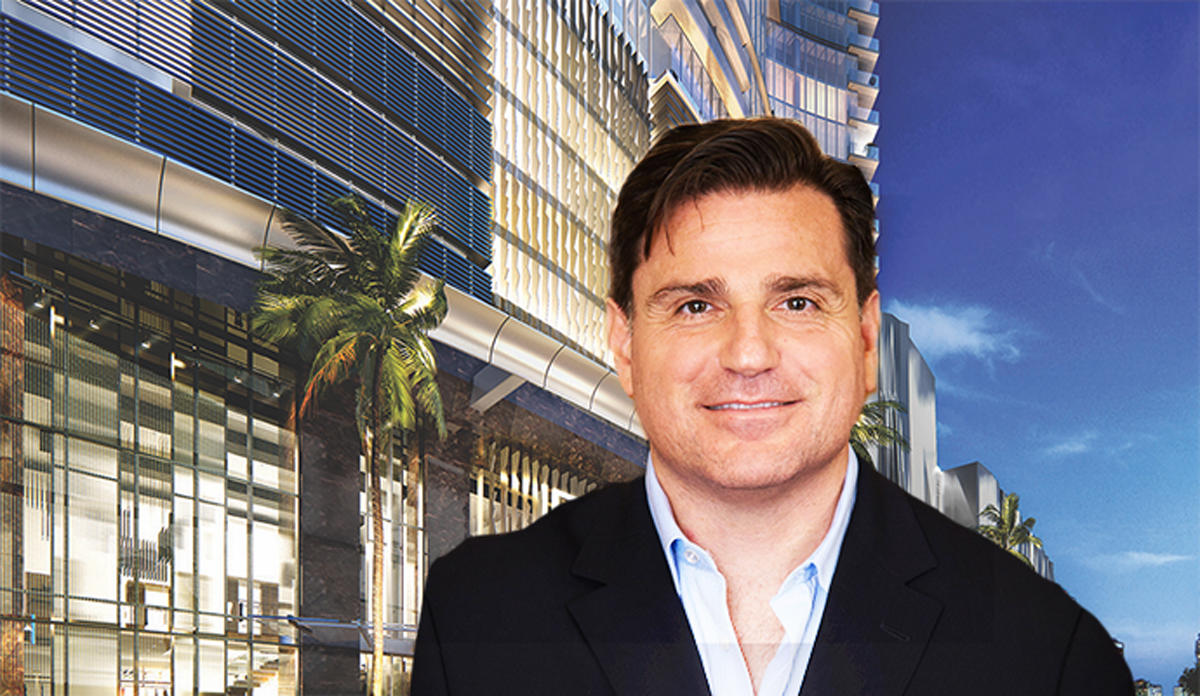 A condo buyer at Paramount Miami Worldcenter is suing to get his deposit back, alleging the developer misrepresented the type of retail beneath the luxury high-rise that is under construction.
Longobardo Lozada Becerra, who put a $274,500 deposit on unit 1805 at Paramount Miami Worldcenter, filed a civil suit in Miami-Dade County Circuit Court alleging that the developer falsely told him there would be upscale anchor department stores such as Macy's and Bloomingdale's at Miami Worldcenter. Instead, Becerra alleges that he discovered the project's "new plans" would put restaurants below his building creating "nuisances" and interfering "with his quiet enjoyment of the property," the lawsuit states.
He said that if he knew there would be restaurants below his building he would never have wanted to purchase the condo, which was priced at $915,000, according to the complaint.
Becerra, a resident of Miami-Dade County, is seeking a full return of his deposit and wants to get out of his contract.
Dan Kodsi, the developer spearheading Paramount Miami Worldcenter, said the lawsuit seemed "frivolous." According to Kodsi, no retailers have yet been announced at Miami Worldcenter, which is still under construction.
"This is just someone looking get attention," Kodsi said. "We don't even know what is going to be under the building."
Becerra's lawyer, Albert Piantini from Miami-based Piantini & Associates, did not immediately respond to a request for comment.
Paramount Miami Worldcenter, developed in partnership with Art Falcone and Nitin Motwani, is a 60-story, 530-unit tower. It is part of the huge $2 billion planned mixed-use Miami Worldcenter development downtown that will include 450,000 square feet of retail.
The condo project is about 73 percent presold, with buyers hailing from more than 40 countries, including China and Turkey. Units range from 1,180 square feet to 2,350 square feet, with prices averaging $750 per square foot. Amenities will include a 4-acre deck filled with an outdoor soccer field, two tennis courts, a boxing studio and "jam room." It is scheduled for completion by mid-2019.