Did tech billionaire Eric Lefkofsky pay $31M for a Surf Club PH?
The buyer lists a Chicago address that is the same as for Tempus, a company founded by Lefkofsky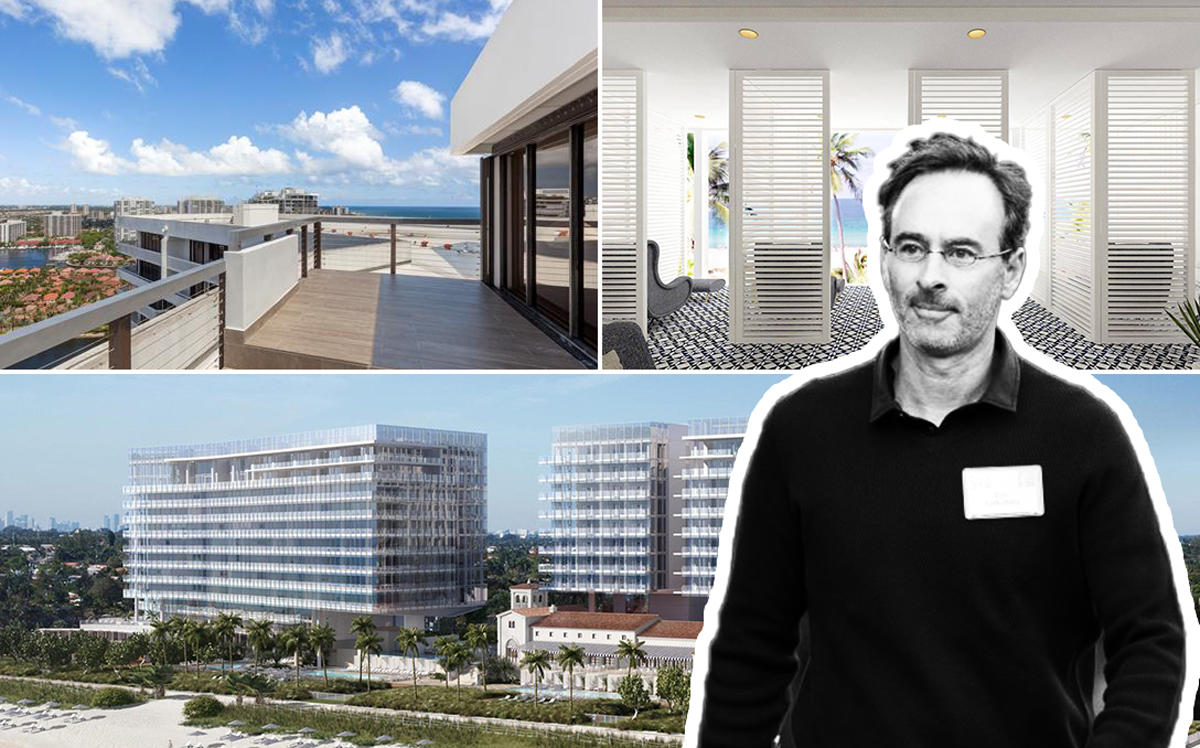 A penthouse at the Four Seasons Residences at the Surf Club just sold for $30.7 million.
SC Residences Condominium LLC, which is an affiliate of the developer Fort Partners, sold Penthouse 7 in the south tower of the luxury condo hotel at 9001 Collins Avenue to Surf Club PH7, a Delaware company.
The four-bedroom, six-bathroom condo totals 6,755 square feet. Surf Club PH7 bought the unit for $4,554 per square foot.
The buyer, Surf Club PH7 lists a mailing address of 600 West Chicago Avenue, Suite 510 in Chicago. The address is the same as for Tempus, a technology company that claims to have built the world's largest library of clinical and molecular data. The CEO and founder of Tempus is Eric Lefkofsky, who was also the founder of Groupon.
Lefkofsky made billions from Groupon's initial public offering, according to the Wall Street Journal. Lefkofsky's latest company, Tempus, recently raised $110 million, which increased its valuation to $2 billion.
The Surf Club has a number of high-profile residents, including Alan Greenberg, the former publisher of Esquire; Charles Jenkins Jr., the former CEO of Publix; and New York real estate developer Richard Ruben.
Fort Partners, led by Nadim Ashi, completed the luxury beachfront development in March 2017 and began recording closings that month. The project includes a 72-room hotel, a Le Sirenuse restaurant and a planned Thomas Keller restaurant.
Pritzker Prize-winning architect Richard Meier, who was accused earlier this year of sexual harassment; and Kobi Karp designed the Surfside project, restoring the original Henry Firestone Club. The developer paid $116 million for the 9-acre site in 2012.