Waterfront Bal Harbour home trades for $24M, setting new record
Previous record sale for Bal Harbour single-family home was $17.5M in 2013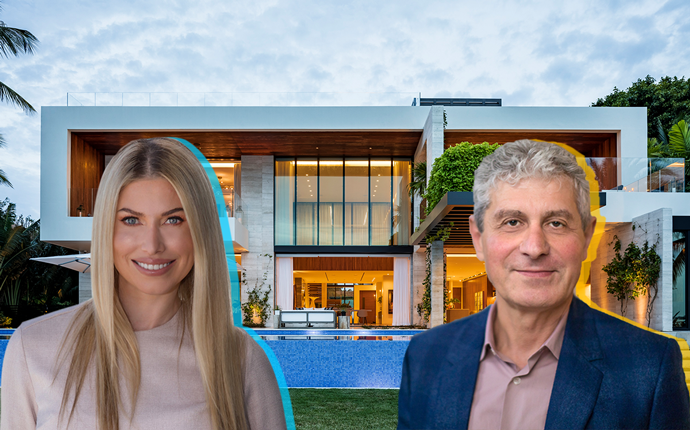 UPDATED, July 16, 3:34 p.m.: Invenergy CEO Michael Polsky sold a newly built mansion in Bal Harbour to a French buyer for $24 million, creating a new record sale price for single-family homes in the village.
Polsky's 9425 Miami Real Estate LLC sold the 11,700-square-foot, eight-bedroom house at 224 Bal Bay Drive, property records show. The buyer is US PLO 224 LLC, a Delaware limited liability company. The buyer's LLC lists a downtown Miami address tied to two French companies, Maison Menean, an organic beverage company, and S2H Communication, a Paris-based communications and public relations firm.
Polsky leads Invenergy, a Chicago-based power and energy company in North America and Europe.
Dina Goldentayer of Douglas Elliman represented the seller, while Sandra Debuire of Coldwell Banker brought the buyer. Both declined to comment on the buyer and seller's identities.
The $24 million deal, which closed on Tuesday, beats the previous Bal Harbour record $17.5 million single-family home sale of 182 Bal Bay Drive in 2013, according to Elliman.
The mansion at 224 Bal Bay Drive hit the market for nearly $25 million in February.
Architecture firm Choeff Levy Fischman designed the modern house, while interior designer Deborah Wecselman's Wecselman Design handled all of the interiors. It features a 50-foot infinity pool, 100 feet of water frontage and an Italian travertine stone wall that extends from the driveway to the backyard pool deck. The property also has a two-car garage, master bedroom suite with two terraces, an elevator, rooftop deck for entertaining, and a covered terrace with a firepit, ponds and outdoor dining area, according to Douglas Elliman.
Property records show Polsky's company paid $7.5 million for the 20,100-square-foot lot in 2013.
While it is the most-expensive single-family home sale in Bal Harbour, some condo units in the high-end town, on the beachfront, have sold for more. In 2017, Chris Michael Carlos, the CEO of Atlanta-based Republic National Distributing Company, paid $25 million for a penthouse at Oceana Bal Harbour, a 28-story, 240-unit luxury condo tower at 10201 Collins Avenue.