Lawsuit accuses Aventura condo board of election violations
The unit owners want a court-ordered petitioner to hold and monitor an election on behalf of their condominium association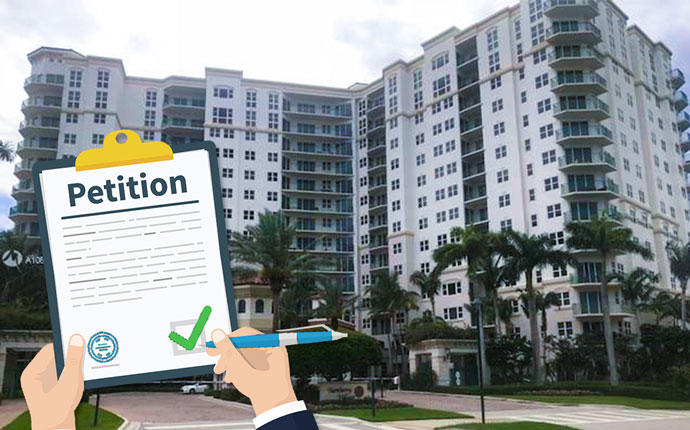 For Harry Catton and two unit owners at the Turnberry Village North condominium in Aventura, their two-year effort to force new elections for the building's board of directors has been a futile exercise – even with the assistance of state regulators, according to a recently filed petition in Miami-Dade Circuit Court.
The trio are seeking a court-appointed receiver to take over the board's duties for holding an election and monitoring the results, alleging the condo association's current directors have violated Florida law by repeatedly canceling annual meetings when unit owners can vie for vacant seats.
Franklin Zemel, the attorney representing Catton, David Harari and Mark Massry, said an independent election monitor is the only way to ensure legitimate elections for the Turnberry Village North condo board. State legislators have sought to criminalize condo fraud, which is rampant in South Florida.
"The self-proclaimed board of directors has not had an election from 2013 to 2016, and then cancelled the 2017 election in order to make an eligible candidate illegible," Zemel said. "We often read about fraud in condominium association elections and my clients are more than concerned with the actions of the current board."
The petition alleges that the Turnberry Village North directors misled Florida's Department of Business and Professional Regulation into closing an administrative investigation by falsely claiming it would finally hold an election in 2018, but never followed through. Joshua Krut, Turnberry Village North's lawyer, said the petition is without legal and factual merit. "The association plans to vigorously defend this action," Krut said. He declined further comment.
According to the petition, the board called off its December 2017 annual meeting because the directors did not want Catton to fill one of five vacant seats. Catton owns a unit in the Turnberry Village South Tower, but resides in the north building, the petition states. Zemel said the directors canceled the annual meeting in order to rewrite the association's bylaws so that only North Tower owners can sit on their board. He noted South Tower owners pay lower annual assessments than their counterparts in the sister building.
During a June 26, 2018 special meeting, the proposed amendment passed with 72 percent approval of the building's owner. "An incredible number for a vote conducted during the summer months when, typically, the majority of the owners are absent," the petition states, also citing a number of alleged irregularities, such as the validity of certain signatures.
According to an exhibit attached to the petition, Florida's Department of Professional Regulation determined in December that the north tower association violated state law by scuttling the 2017 election despite having sufficient eligible candidates. The petitioners accuse the condo board of failing to provide unit owners with proper notice for the next election and that some of the notices were never received.