One of few remaining Stiltsville homes destroyed in fire
Community once had 27 structures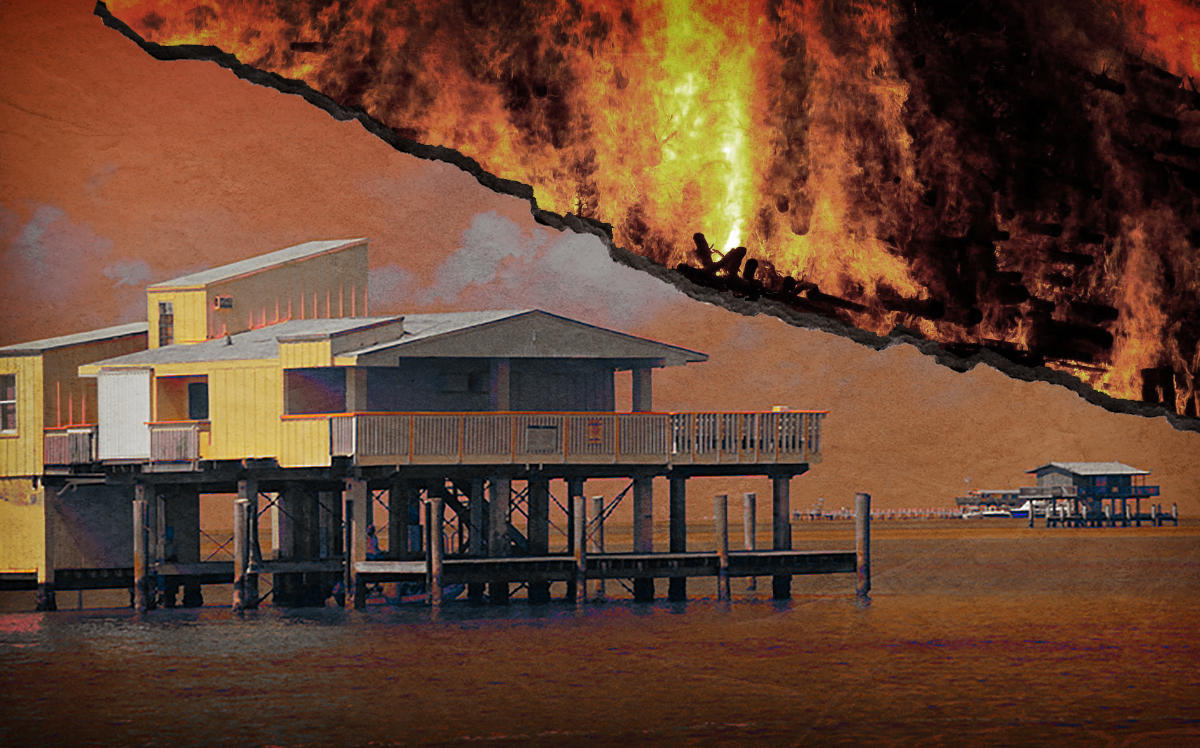 One of the few remaining Stiltsville homes in Biscayne Bay was destroyed in a fire early Monday.
The community of elevated wooden homes, just northeast of Key Biscayne, has been dwindling in size since it was damaged by Hurricane Betsy in 1965. At its peak, there were 27 structures in Stiltsville. The first house was built in 1933.
The house that was destroyed Monday, known as the Leshaw Home, was empty and no boats were docked there, according to the Miami Herald. Miami Fire Rescue and the Florida Fish and Wildlife Conservation Commission are investigating the fire.
Biscayne National Park owns the bay bottom, where the pilings are located, and the Stiltsville Trust looks after the remaining homes. Any structure that is destroyed can't be replaced. The trust processes permits so that events, such as parties and weddings, can be held at the structures.
[Miami Herald] — Katherine Kallergis