In the shadow of Silicon Valley's tech boom, thousands of Bay Area residents live in RVs
Mountain View, where Google is based, has banned the practice of parking RVs overnight on public streets to limit its population of vehicle dwellers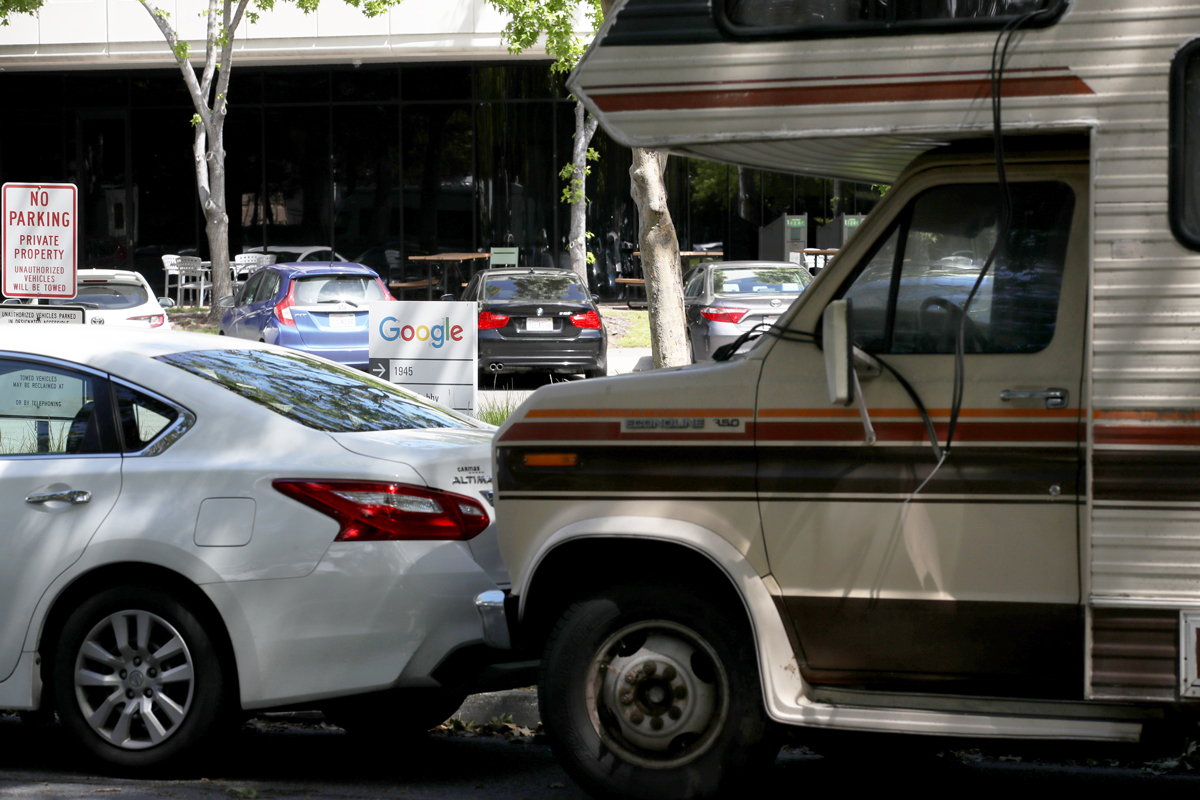 The tech boom in Silicon Valley has made housing too expensive for thousands of people in San Francisco and the Bay Area who live in vans, RVs and other vehicles.
In Mountain View, the home of Google's headquarters, police in December counted nearly 300 RVs that appeared to serve as primary residences.
Similar numbers of apparent homes on wheels have been found in Berkeley, Palo Alto and other towns in the Bay Area.
For example, Bloomberg reported that a 24-year-old woman who works in Mountain View as a Google security guard lives near the company's headquarters in an RV that she rents for $800 a month and shares with a girlfriend. She said she would have to pay at least $2,500 a month to rent an apartment.
The Google security guard also told Bloomberg she faces few complaints from city residents because she parks the RV overnight in commercial areas near Google headquarters, not in residential areas.
But RV dwellers are facing greater uncertainty as Silicon Valley towns crack down on them. In March, for example, the city council in Mountain View voted to prohibit owners from parking RVs on public streets overnight.
The median rent for an apartment in Mountain View is $4,151, nearly double the level of 2010 and almost three time the national average, according to Trulia.
Zillow data for Mountain View shows that the median home value has risen over the last 10 years to $1.8 million from $750,000.
Google has donated more than $14 million since 2014 to organizations that try to limit homelessness in Mountain View, including funds for the development of affordable housing.
Some homeowners fiercely resist proposals to put affordable housing projects in their neighborhoods.
But Alison Hicks, a council member who voted against the RV-parking ban in Mountain View, said Silicon Valley towns need a diverse work force that can afford housing, not just highly paid tech workers but also trash collectors, teachers and nurses. "To have a regular functioning town," Hicks told Bloomberg, "you need to have occupational diversity." [Bloomberg] – Mike Seemuth