8 years, $1.5B and 19,000 agents later … Compass goes public
From Compass' launch in 2012 to its IPO last week, The Real Deal has chronicled the startup's unmatched growth. On its first day of trading on April 1, the company's stock closed at $20.15 per share — giving it a $7.7 billion market cap, or nearly $10 billion including fully diluted shares. The IPO raised a total of $450 million.
"The goal was never a valuation, the goal was successful financing," CEO Robert Reffkin said during an appearance on CNN. "And this met that goal."
A trip into the archives reflects Compass' meteoric rise and the speed bumps it hit along the way.
2013
After an official launch in 2012, Urban Compass burst into public view with $8 million in seed funding. The rental firm's debut press conference was attended by former Mayor Michael Bloomberg, but Compass quickly pivoted to sales and later dropped "Urban" from its name.
2014
It was the shot heard around the brokerage world when Leonard Steinberg joined the upstart firm, along with Gordon Golub, Kyle Blackmon and others. Rivals soon complained that Compass was attracting agents by writing big checks. "Every advisory business I know gives equity to the people that help build it," Reffkin told TRD at the time.
2015
Amid a massive hiring spree, Compass was slapped with a string of lawsuits from rivals including Citi Habitats, Corcoran, Brown Harris Stevens, Modern Spaces and Saunders & Associates. The Corcoran case stood out for revealing a job offer from Compass. All the suits were settled, except Saunders', which prevailed in a jury trial in 2018.
2016
Compass became a unicorn, but questions lingered regarding how it calculated annual sales figures. Reffkin insisted investors weren't pushing an IPO anytime soon.
2017
Compass raised $550 million in the span of several weeks — $100 million from Fidelity followed by $450 million by SoftBank. At the time, it was SoftBank's biggest bet yet on real estate tech.
2018
SoftBank invested another $400 million in Compass, which announced an audacious plan to capture 20 percent market share in 20 major U.S. cities by 2020. "There's nothing that will stand in the way of their growth now," industry consultant Steve Murray told TRD at the time.
2019
In a pivotal year, Compass raised $370 million (at a $6.4 billion valuation), lost a string of high-profile execs and defended itself against comparisons to WeWork, after the co-working firm's botched IPO attempt. In July 2019, Compass was slammed with a wide-ranging lawsuit from rival Realogy.
2020
A few months into the new year, Compass was still working toward the 2020 by 2020 goal — with mixed results. As it marched toward an IPO, Compass beefed up its C-suite and board of directors.
2021
Compass filed confidentiality for an IPO, but its contracts with agents, which have tough golden handcuffs, increasingly came under scrutiny. The firm's S-1 dropped in March, revealing $1 billion in cumulative losses, $3.7 billion in 2020 revenue, and a $270 million net loss the same year. Although it initially targeted a $10 billion valuation, Compass downsized the offering a day before the IPO. On April 1, Reffkin and Ori Allon rang the opening bell.
---
"[Adam] Neumann played up WeWork's prospects on the call and the conversation piqued [Vivek] Ranadivé's interest."
---
Zigg, don't zagg
Dave Eisenberg's Zigg Capital just raised what appears to be the second-biggest venture fund focused on proptech.
The $225 million fund is more than double the size of Zigg's first fund, which deployed $100 million into 25 startups since 2018. Zigg will continue to focus on early-stage startups but will be able to write bigger checks and participate in growth-stage rounds.
At $503 million, Fifth Wall has the biggest proptech fund. But Zigg isn't the only one raising bigger funds. Camber Creek closed a $155 million proptech fund in October, and Metaprop is raising a $200 million growth-stage fund. Eisenberg, who sold 3D imaging startup Floored to CBRE, co-founded Zigg with ex-Morgan Stanley analyst Ryan Orley. Its portfolio includes VTS (lease management), Kasa (short-term rentals) and Snapdocs (online closings).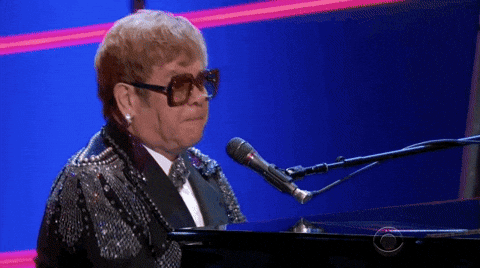 ---
An IPO never looked so good …
Porch Group cut its losses in half in 2020, after going public in one of proptech's first SPAC deals.
The home-services company reported $51.6 million in net losses in 2020, down from $103.3 million in 2019. On paper, revenue dropped 5 percent to $73.2 million. But that didn't account for divestitures, including Serviz, a home-repair company Porch sold.
CEO Matt Ehrlichman called 2020 a "transformative" year for Porch, which announced its $523 million merger with Proptech Acquisition Corp., in July. Despite shaky finances, Ehrlichman said the deal gave $200 million and no debt. Porch's valuation soared to $1 billion ahead of trading. It was trading close to $18 last week, giving it a market cap of $1.6 billion.
---
STAT OF THE WEEK
48%
Drop in tech companies' office leasing in 2020, per CBRE. TAMI tenants still leased more space than any other industry.
---
Lennar's Midas touch
Lennar could make $1.5 billion from its prudent proptech bets.
The homebuilder has invested $324 million into 20 startups, reported The Information. Through LenX, its investing arm, Lennar made an early bet on Blend (now valued at $3 billion) and Notarize (which raised $130 million at a $760 million valuation last month).
But its biggest paydays could come from Opendoor, Doma and Hippo.
It has a 23 percent stake in title startup Doma, formerly States Title, that could be worth more than $800 million after it goes public in a SPAC deal. And it reeled in $470 million from Opendoor's IPO last year. "They were very good at choosing the right partners, helping them grow, and did it at an opportune time," Hippo CEO Assaf Wand said.
Hear me roar
Tiger Global just raised a $6.65 billion fund — one of the biggest venture funds to date and even more impressive considering it only set out to raise $3.75 billion.
While the Chase Coleman-led firm may be known for investing in companies like Peloton, Stripe and Roblox, it's made some hefty bets on proptech of late. For one, it's leading the $295 million PIPE investment in Matterport's upcoming SPAC IPO.
In February, Tiger also led a $110 million round in Divvy, a rent-to-own real estate startup, and a $95 million round in Rhino, a security-deposit alternative. Prior investments include leading a $55 million round in Qualia, a real estate closing software, and a $50 million round in NoBroker.com, a real estate portal in India.
---
Digitizing mortgages for mom-and-pop lenders
Mortgage startup Maxwell just raised $16.3 million to help small and mid-sized lenders streamline their business.
The Series B, led by Fin VC and TTV, will let Maxwell scale its offerings after a breakout year spurred by historically low interest rates.
The Denver-based startup launched in 2016, and claims it has facilitated $100 billion in loan volume. After its refi business took off last year, Maxwell is now handling $6 billion in mortgage volume monthly.
Maxwell uses loan data from a network of 250 lenders to provide real-time data that can be used to automate part of the underwriting process. The company targets community lenders that originate $50 million to $5 billion in mortgages per year.
---
Small bytes
✊ Knock, which pre-finances home purchases, hired bankers to weigh IPO options. It's reportedly looking to raise $400M to $500M.
🚧 nPlan, a London-based construction tech startup, closed a $18.5M round led by GV (formerly Google Ventures).
🌞 SoftBank's looking for 100K sf in Miami, where it's committed $100M to local startups.
🏢 Industrious hit 600K sf of flex space in Manhattan, with a new location West 30th Street.
💰 Rently, a self-touring startup, said it raised money from McCarthy Capital, which invests $15M to $75M in companies with revenue of $10M+.
💸 Rechat, which develops software for real estate agents, raised $1M from New Valley Ventures.
---
---
---