Landlord allegedly commits arson to Billy Joel's "We Didn't Start the Fire' 
Travis Carlson sets fire to multifamily home while blaring song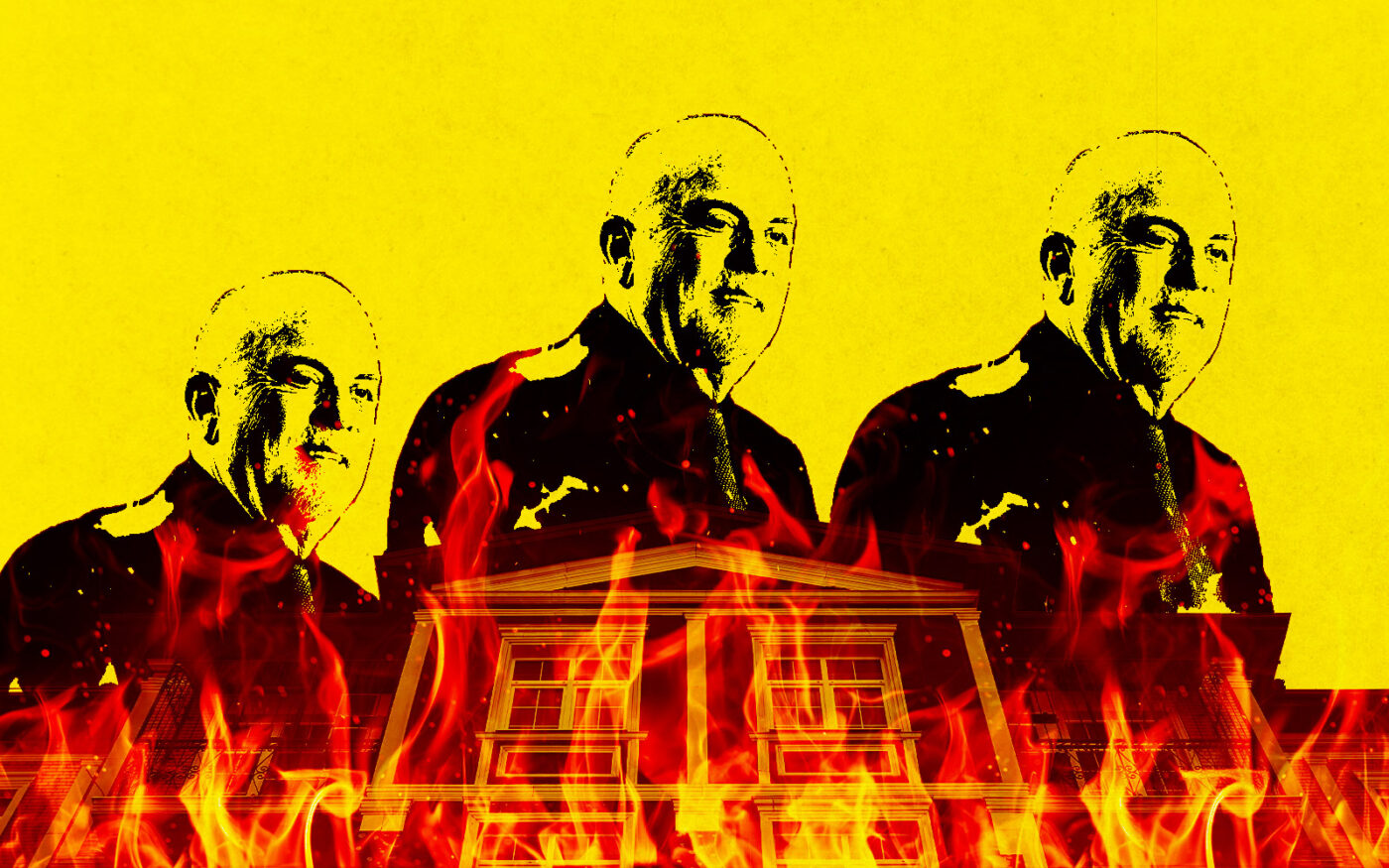 Billy Joel famously sang he didn't start the fire, but a Duluth, Minnesota, landlord very well may have last week while using the Piano Man's song as a soundtrack.
Travis Carlson, 37, is accused of setting his apartment on the 2400 block of Fourth Street aflame while playing "We Didn't Start the Fire," CBS News reported.
Police, according to the outlet, responded to a call around 4 a.m. on May 18 of an upstairs apartment on fire. When they arrived, the apartment wasn't only in flames, but the song was also blaring, the outlet said, citing the criminal complaint.
A tenant who lived downstairs said they were awoken to Carlson "smashing and breaking things," before being warned by Carlson that the house was on fire.
The police report also said a neighbor spotted Carlson underneath his truck with gas canisters. Investigators located a hole in the truck's gas tank. Carlson was located with burns to his arms and legs. 
He was charged with first-degree arson.
While it doesn't happen often, landlords do break the law from time to time.
Last year, ​​Levonn Bell, 36, was charged following an eviction that escalated to the point where she allegedly pulled a butcher's knife after police responded to her call for help, WXIX reported.
Bell was charged with felonious assault, obstructing official business and disorderly conduct after she allegedly called police asking them to remove tenants from her building in Golf Manor.
Bell told officers that she had lawfully evicted the tenants earlier, but they had returned to their apartment by breaking in through a window.
In January, Brooklyn landlord Aron Stark was locked up at Rikers Island for not making court-ordered repairs.
Stark spent eight days in the notorious jail after failing to fix a variety of violations at 1422 Greene Avenue in Bushwick, Gothamist reported. The litany of problems at the three-story apartment building include roaches and lack of heat and hot water.
Inspectors have cited the property for heat outages and inadequate fire protection dating back to 2021. The jail stint may have had less to do with the violations than with his failure to respond to court notices; Stark was arrested for civil contempt on Dec. 8 and sent to Rikers by Judge Remy Smith.
"A landlord being a tenant of a jail cell isn't just rare, it's nearly unheard of," Aaron Carr, founder of Housing Rights Initiative, told Gothamist.
— Ted Glanzer