CMBS delinquency jumps as office loans go bad
Worst month in three years for commercial loan securities: Trepp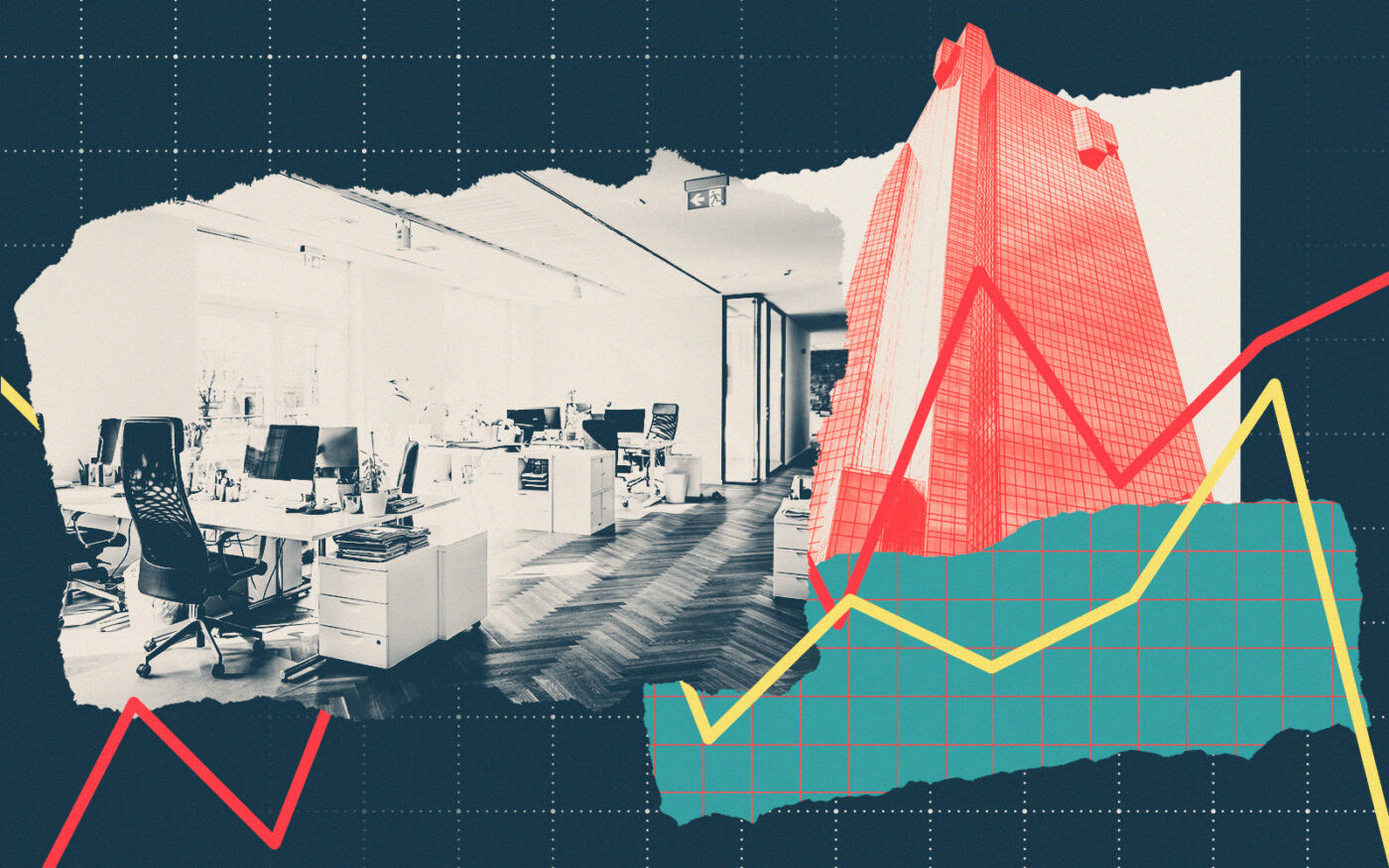 Eroding demand for office space and high interest rates sent CMBS delinquency way up last month.
The overall CMBS delinquency rate grew by 53 basis points, mostly because the office delinquency rate soared 125 basis points to 4.02 percent, according to Trepp. The latter rate is higher than it has been in five years.
One year ago only 1.63 percent of office CMBS loans were delinquent. Now the rate is virtually the same as hotel CMBS delinquency, which has been improving as the travel industry recovers.
The monthly increase in the overall CMBS delinquency rate was the largest since June 2020. The rate stands 48 basis points higher than its 3.14 percent mark one year ago. Just six months ago, it was 2.99 percent.
The culprit was clear.
"Office has been the most heavily watched part of the market as firms look to aggressively reduce space," Trepp said in the report. "Sublease space is at or near record highs in many markets as demand from big tech firms has eroded sharply. In addition, many companies are letting leases expire or are renewing with smaller footprints."
The last time CMBS office delinquency was above 4 percent was 2018, when many loans originated in the booming economy of 2006 and 2007 were still outstanding, according to the report.
Legacy loans weren't the problem this time, unless one considers all pre-Covid lending to meet that description. Many commercial loans coming due now were issued when interest rates were substantially lower, so refinancing is challenging for properties where rent revenue is flat or down.
The retail delinquency rate grew the second most of any asset class, rising 56 basis points to 6.67 percent, but is up only 10 basis points from its level of one year ago. The lodging delinquency rate was virtually unchanged at 4.25 percent; its 12-month peak, reached last June, was 5.94 percent.
The two delinquency rates that fell, according to Trepp, were industrial and multifamily. They dipped 1 basis point (to a miniscule 0.39 percent) and 36 basis points (to 1.46 percent), respectively.