Pop-ups serving as band-aids for retail landlords
A weaker retail market means newer brands can test out brick-and-mortar spaces before committing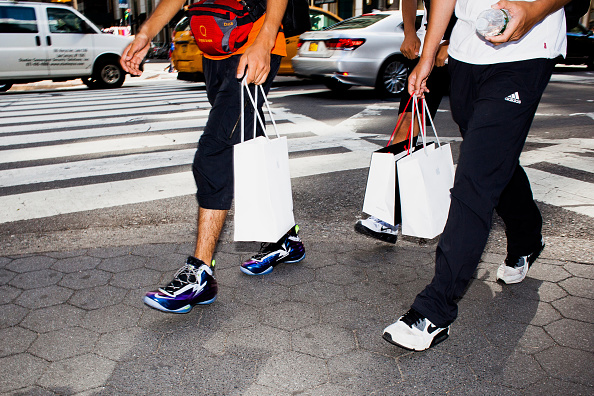 When 87 Christopher Street hit the market in August, the owners hoped to snag a long-term retail tenant. But after months rolled by and the space stayed vacant, the owners moved to plan B: pop-ups and short-term tenants.
"It's an opportunity for the landlord to capture some short-term cash," said Jason Fein, a partner at ABS Partners Real Estate [TRDataCustom] who represents the ownership. And while they continue to look for a long-term tenant, "things always show better when they're alive," he added.
Uncertainty continues to plague the city's retail market. Asking rents have dipped across large parts of Manhattan, according to a recent retail report from the Real Estate Board of New York. Availability rates increased year-over-year in almost every retail submarket of the borough last quarter, according to an analysis by Cushman & Wakefield. Faced with a market in which tenants aren't signing up for pricey long-term leases, landlords have had to adjust, and are more open to short-term leases.
"The reality is that there are some vacant spaces that are spending a long time on the market," said Meagan Bonan, a Cushman retail broker whose clients are increasingly asking her to look out for short-term tenants. Pop-ups, she added, "bring cash flow to a space and allow ownership to really wait for the right tenant long-term."
Concern that Manhattan's retail market is a bubble about to burst has been brewing for some time, and many of the city's major shopping districts — like Fifth Avenue between 42nd and 49th Street, Madison Avenue, Times Square, Meatpacking and Soho — have availability rates of more than 20 percent. "Some landlords ask very aggressive rents and tenants say, 'huh, no, I need to make money,'" said Lisa Rosenthal a broker at Lansco Corporation.
"I think there's a natural correction now," Rosenthal said. "We're also seeing an evolution of retail." Newmark Grubb Knight Frank's Jason Pruger said "2007 and 2008 was definitely a tenant's market, and I think we're trending toward that 10 years later."
Pop-up events and sample sales are always popular in the holiday shopping season, but are now back to the highs of 2009 and 2010, when shoppers reeling from the recession were looking for bargains.
These conditions allow for less-established brands to test out the market. Online fashion retailer Everlane, for example, took its first brick-and-mortar location on a short-term deal at 83 Wooster Street in September and October and has now opened a six-week pop-up at 392 Bleecker Street. "Landlords are more willing these days," said Nathan Stange, a broker from Susan Penzner Real Estate who has been working with pop-ups for more than a decade and who represented the landlord on the short-term deal on Wooster Street. "It does give a lot of opportunity to those wanting to have short-term commitments to come and test the market and see if maybe there's a long-term prospect for them." Clothing brand Oak + Fort, for example, rented space for several months on Wooster and Greene streets before taking a long-term lease at 5 Mercer Street. Shoe and handbag designer Mansur Gavriel has taken a short-term lease at 134 Wooster Street, Stange said, its first foray into brick-and-mortar.
Landlords are also being forced to get imaginative about how they use their space. Some landlords have been marketing their window space to advertising companies for the past few years, said ABS' Dean Valentino. "Short-term lease deals," he said, "are the next evolution of that, where they're not just getting paid for the windows, they're getting paid for their space."
Andrea Olshan, the CEO of private real estate firm Olshan Properties, said pop-ups are now going in at prominent locations in the city. MaxMara's sister company, Sportmax, she said, has opened a holiday pop-up at 815 Madison Avenue, a space previously occupied by retailer Lanvin. "You're in precarious times… there's just not the velocity of retailers to choose from," she said.
Olshan — whose company owns 29 million square feet of retail, hotel and office space across 11 states — believes taking on a less established brand with a strong online following can be valuable for a landlord. It will drive more shoppers to a location, she said, and generate interest in the space. "I don't think it's a secret to anyone who has read a newspaper that online shopping is poised to eclipse bricks and mortar," she said. "You are forced to be creative, you have no choice."
Not all space is suitable for short-term deals and pop-ups, however, and brokers said some landlords see it as a lot of grunt work for not enough payoff. Enter the middlemen: A company called Space In the Raw has made a business out of matching building owners with tenants who need space on a short-term basis. Catherine Xeller, the company's director of properties, said landlords have sometimes given them cut-rate deals in order to bring activity to empty space.
"What angle I kind of use is to say to them, 'you want a long term lease? Let's activate the space, let's put something in it. Let's make people understand what it will look like if they choose to go with you,'" she said. The company just arranged for Gap to take a space for a month at the Chetrit Group's 428 Broadway, Xeller said.
In a few cases, brokers said that landlords are able to make short-term leasing a viable business. "There are some spaces that are out there that are pretty consistent in how they're booked," said Cushman's Meagan Bonan. Most landlords, however, see short-term deals as a stopgap measure.
Rick Friedland, of Friedland Properties, which has a major retail portfolio on Madison Avenue, said he does not see a marked increase of short-term leases, and believes the market is strengthening. "Things are trending more towards long-term deals and tenants being more comfortable in the market," he said.