Homebuilder sentiment surges to three-month high
Builders are encouraged by low mortgage rates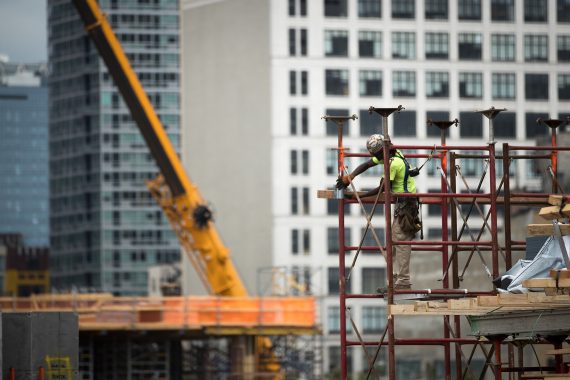 Homebuilder sentiment hit a three-month high this month, as builders remain buoyed by low-mortgage rates and a strengthening job market.
According to the National Association of Home Builders/Wells Fargo, the builder's Housing Market Index (HMI) rose four points from 64 to 68 since July, Bloomberg reported. The monthly HMI is calculated through a survey of NAHB members, who rate the health of the single-family housing market. Their answers are used to create an HMI that ranges between 0 and 100.
This month's increase — the highest rating since May of this year — follows July's eight-month low and comes at a time when material costs are on the rise. Many contractors across the country are also grappling with a shortage of skilled labor.
But other factors are also at play, according to the NAHB.
"Our members are encouraged by rising demand in the new-home market," NAHB chairman Granger MacDonald, said in a statement. "This is due to ongoing job and economic growth, attractive mortgage rates, and growing consumer confidence." [Bloomberg] — Kathryn Brenzel