City Council vs. de Blasio: Mayor isn't a fan of reformed commercial rent tax
Council has enough sponsors to override the mayor's veto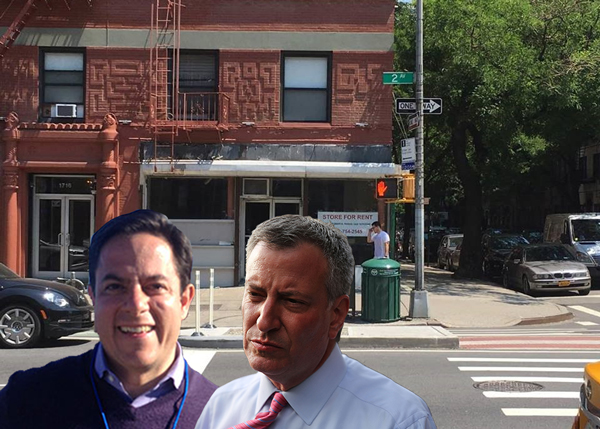 A proposal to declaw Manhattan's commercial rent tax has pitted Mayor Bill de Blasio against his own party.
A City Council bill that seeks to change how a tax on businesses in Manhattan is applied now has 41 sponsors, meaning that the legislative body could override a mayoral veto, the Wall Street Journal reported. The mayor has said that he's concerned about losing annual revenue from the tax, which the council estimates to be $55 million.
"[G]iven the uncertainty about the federal budget, health care and tax reform, we don't feel it's the right time to take major action on the commercial rent tax," Freddi Goldstein, a mayoral spokesperson, told the Journal in an email.
The 3.9 percent tax applies to businesses below 96th Street who pay $250,000 or more in annual rent. The bill seeks to increase that threshold to $500,000. The city hasn't changed the rent range since 2001.
Council member Dan Garodnick proposed the bill in 2015, but the legislation has gained traction as retail in the city struggles. This would be the first mayoral override by the council under de Blasio, should it come to that.
"Manhattan retail is in crisis," Garodnick said. "We cannot wait any longer." [WSJ] — Kathryn Brenzel