Another One57 seller just took a loss
Lawrence Stroll's apartment sold for $1.6M less than he paid in 2014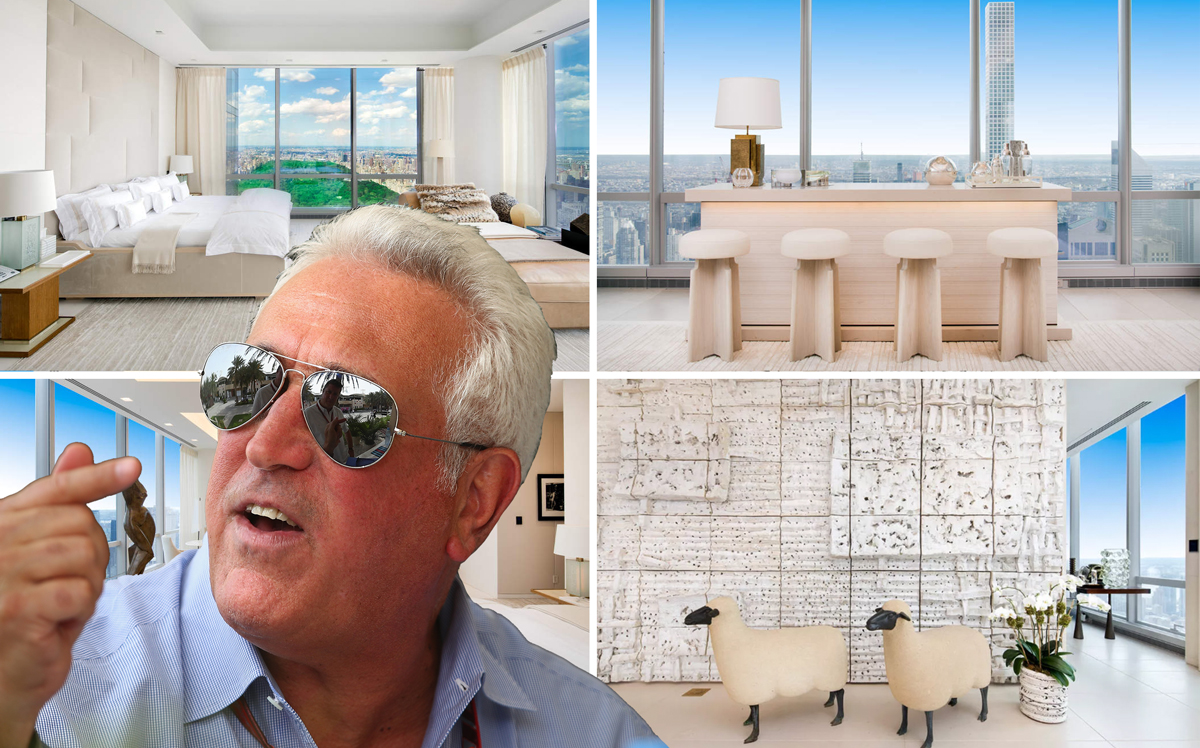 Canadian billionaire Lawrence Stroll took a loss on the One57 unit he bought in 2014, New York City Department of Finance records show.
Stroll's apartment at the "Billionaires' Row" supertall closed Wednesday for $54 million, less than the $55.6 million he paid in 2014. Records show that a mystery buyer using the shell corporation "ONE5785 LLC" bought the apartment. Sotheby's International's Nikki Field had the listing.
Stroll, a fashion investor who helped mastermind the Michael Kors IPO in 2011, first listed the apartment in October for $70 million but slashed the asking price to $59 million in March. A few weeks later, Mansion Global reported that a buyer had entered contract on the 6,240-square-foot unit.
He's among a growing contingent of sellers who have taken losses at the condo building. In March, a unit on the 63rd floor sold at a $6 million loss. The losses are also occurring as the building's developer Extell Development cuts prices on sponsor units to move product. Unit 52B, which was listed by Extell for $31.7 million in 2014, sold yesterday for $24.4 million, according to DOF records. Extell sold five apartments for $73 million in the first three months of the year, according to filings on the Tel Aviv Stock Exchange. They were all discounted.
"If our competitors are giving discounts, and that's what people really want, that's how you're going to move the product," Extell CEO Gary Barnett told Bloomberg. "We could just hold it — the market will come back. But we have Central Park Tower coming up … Clear the deck for that."
In November, The Real Deal explored the difficulties resellers face in turning a profit at condos they purchased during the height of the cycle.
If the source of his funds was Canadian, Stroll might have come out alright in the transaction: the Canadian dollar was just about even with the dollar in December 2011 when Stroll went into contract on the apartment. Today, the U.S. Dollar to Canadian Dollar rate is $1.28.