City kicks off process to rezone Governors Island
Officials want to pave the way for 4.5 MSF of mixed-use development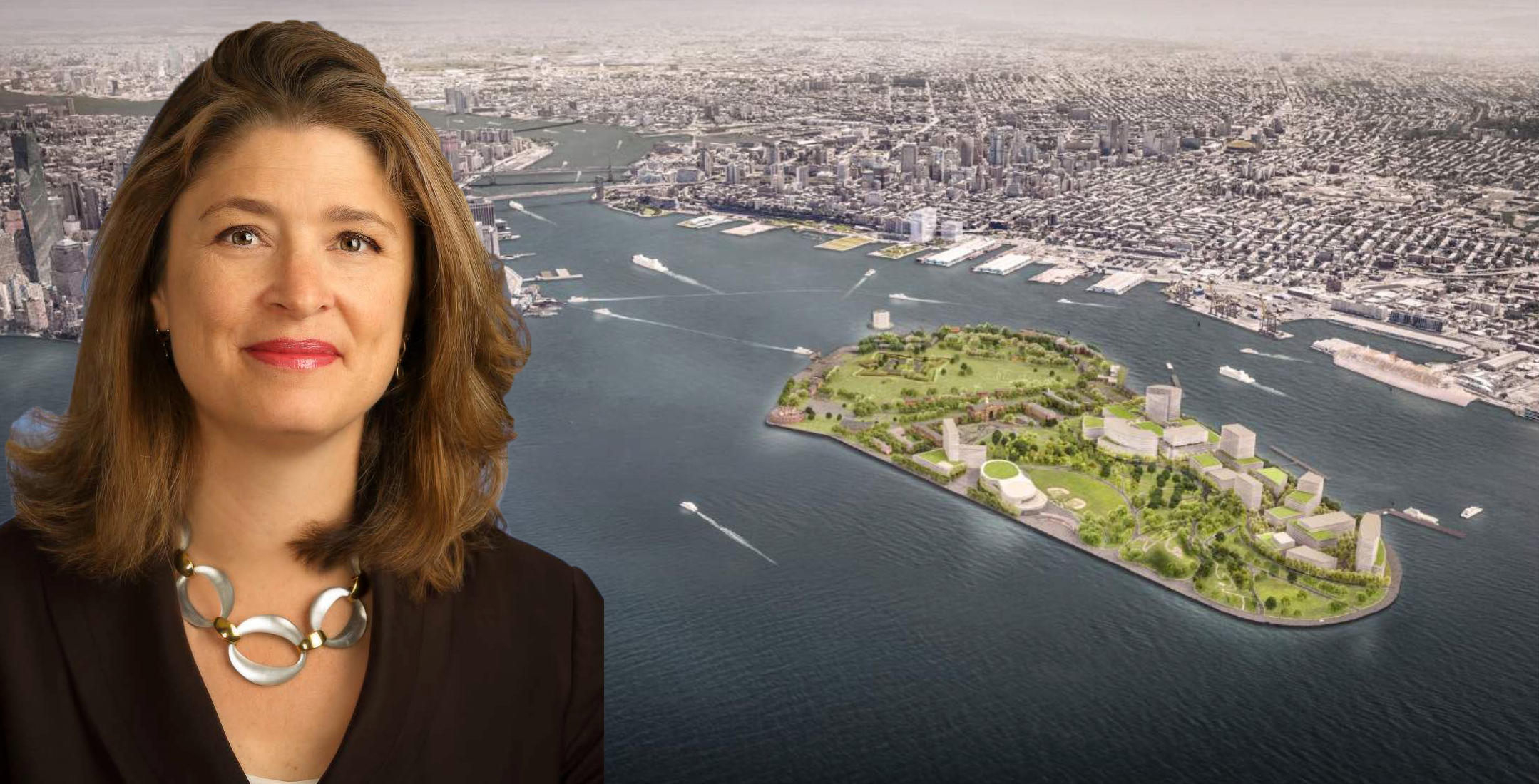 The city kicked off a proposal to rezone Governors Island to make way for 4.5 million square feet of new development.
The de Blasio administration is looking to attract a combination of technology and life-science firms, educational institutions dormitories, and a convention center and hotel, Crain's reported.
"This is a chance to have both great public open space and great culture but also use development to give more people exposure to this amazing place," Alicia Glen, deputy mayor for housing and economic development, told the publication.
The city posted a notice announcing the first public hearing for the plan scheduled for next month as part of an environmental review process.
The city took control of the 172-acre island in 2010 and completed a 43-acre park in 2016. The parcels eyed for development are currently zoned for residential use. But covenants prohibit residential on the entire island, except for student housing.
The city's rezoning would encourage relatively low-rise commercial buildings with large floor plates, and dorms or hotel buildings that could rise around 300 feet tall.
"We don't want the zoning to be very prescriptive because we don't have an identified user," Glen said.
The proposal is expected to go through the public review process and be ready for a vote at the City Council in the fall of 2019.
But if it gets the green light, transportation to the island will be a key factor on the kind of interest developers show in the real estate. The East River ferry and one operated by the Trust for Governors Island already make stops, and the city's ordered a second ferry to offer trips from the Battery Maritime Building in Lower Manhattan.
But even the expanded service wouldn't be enough to transport the number of people who would fill 4.5 million square feet of development. The city is looking for other ways to transport people on and off the island. [Crain's] – Rich Bockmann