Brooklyn boro prez says city's multifamily-transfer program may be tainted by fraud
Eric Adams wants state officials to investigate policy that hands troubled buildings over to developers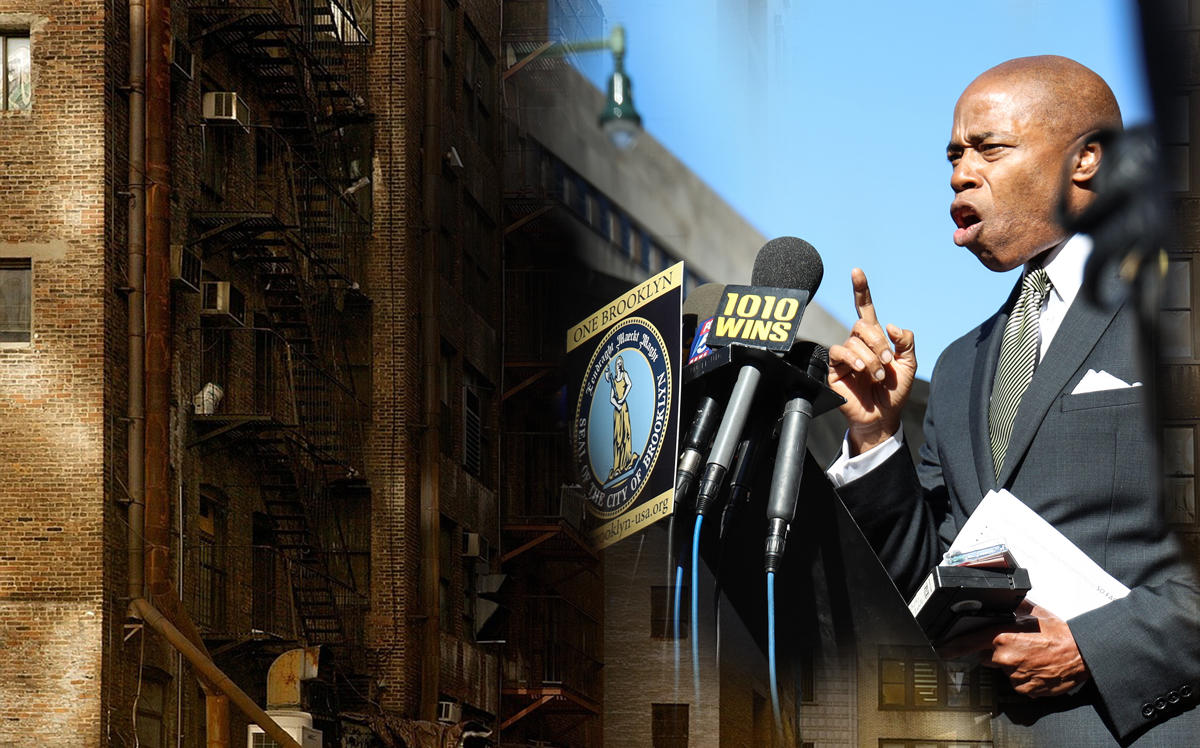 Brooklyn Borough President Eric Adams wants state officials to investigate a city program that takes troubled multifamily buildings away from owners and hands them over to developers.
The city's Department of Housing Preservation and Development's Third Party Transfer (TPT) program allows the city to foreclose on properties burdened with unpaid water bills, debt and disrepair and sell them to a developer for the nominal fee of $1 and $8,750 per unit, excluding the super's apartment. The new owner must repair the property and keep the units affordable.
But Adams claims the program – which is becoming more expansive in scope – is possibly tainted by fraud, the Daily News reported.
"Through extensive discussions with community stakeholders we have become aware that there appears to be deeper, and possibly illegal, actions undertaken to defraud homeowners of their property," Adams and City Councilmember Robert Cornegy wrote Nov. 19 to the state Attorney General's office.
Since 1997, HPD has transferred 74 co-ops under the program, but the city is currently in the process of transferring 63 properties in the Bronx, Brooklyn and Queens to the nonprofit Neighborhood Restore.
"There needs to be an extensive review of what's happening with the removal of properties," Adams said. "I think there's some kind of concerted effort going on of removing these properties."
But a spokesperson for HPD said there is "a lot of misinformation circulating about this program," and that TPT has been successful at improving conditions at troubled buildings.
"TPT is one of the strongest tools we have to improve living conditions for existing residents while also guaranteeing their rights to remain in their homes as rent-stabilized tenants," department spokesman Matthew Creegan said.
It usually takes about three years for the city to move to foreclose on a property, and HPD officials said that roughly 76 percent of buildings on a recent foreclosure list were able to "correct their issues" by paying off back bills or structuring some sort of payment agreement. [NYDN] – Rich Bockmann