DOB commissioner to step down at the end of month
Deputy Commissioner Thomas Fariello will take over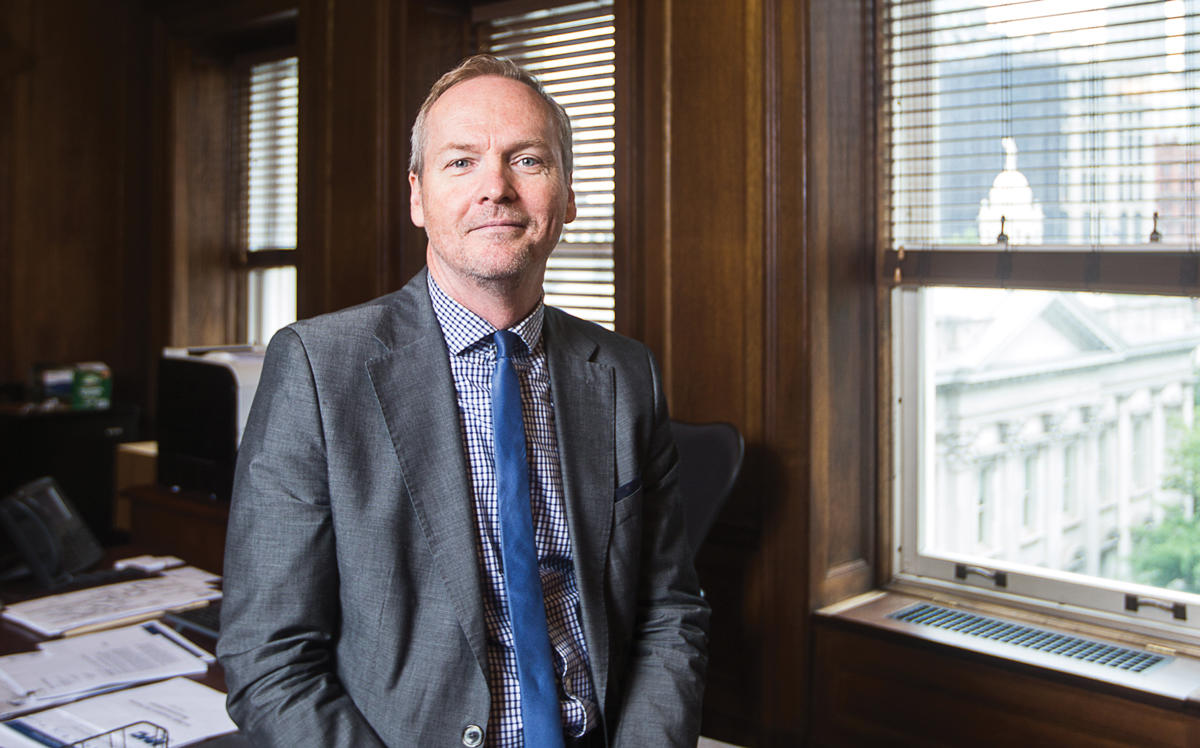 Department of Buildings Commissioner Rick Chandler is stepping down at the end of this month.
Chandler, 58, will retire February 1, he confirmed to The Real Deal on Friday. First Deputy Commissioner Thomas Fariello will take over as acting commissioner until the mayor appoints Chandler's replacement. Chandler said he's long planned to retire between the ages of 55 and 60. He doesn't have immediate plans but is leaving the "door open" to future opportunities.
"It's been an agonizing decision for me," he told TRD. "I'm pulling the trigger on my life plan."
"After 31 years of public service I might add, and my body shows it," he added.
Mayor Bill de Blasio named Chandler DOB commissioner in 2014. Chandler previously served as DOB borough commissioner in Queens, the Bronx and Brooklyn in the late 1990s and early 2000s. He later worked for the city's Department of Homeless Services and at Hunter College.
As commissioner, Chandler headed an agency tasked with assuring 1.1 million buildings and more than 45,000 active construction sites abided by the city's building codes. While in office, he oversaw the agency's modernization efforts, which included digitizing construction filings and inspection records.
He's also seen historic levels of construction, as well as an uptick in construction-related deaths. The agency is now charged with assuring compliance with a new law that requires additional safety training for construction workers.
"I think we've done a very good job of focusing on safety with the realization that there's more to do," he said.
John Banks, president of the Real Estate Board of New York, called Chandler a "tough negotiator" who also worked to make sure the DOB wasn't a "bureaucratic dead-end." Banks, who was on de Blasio's transition team when he first became mayor, said it will likely be a challenge to find a replacement for Chandler.
"It was very difficult to find a commissioner who met what the mayor's needs were," he said.
Chandler's exit follows other high-profile departures from the de Blasio administration. In December, Deputy Mayor Alicia Glen confirmed that she will be leaving sometime in 2019. A few weeks prior, Emergency Management Commissioner Joseph Esposito was ousted, and in November 2017, Anthony Shorris, de Blasio's first deputy mayor, announced he would leave. Chandler said these exits weren't related to his decision to leave.
"While I'm sad to see Rick go, I thank him for his decades of service to the city and wish him well in his future endeavors," the mayor said in a statement.