Amazon on why its NYC campus fell through: "Look, the political climate was just really, really hard"
Survey of lawmakers, officials and Amazon representatives finds the LIC campus collapsed because of NYC's political climate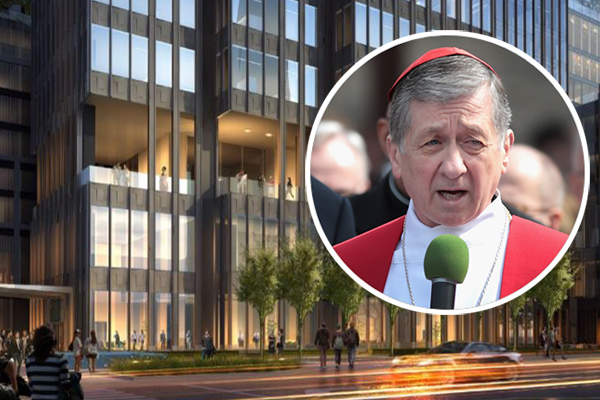 New York politics sent one of the most valuable companies in the world packing this week.
A survey of Amazon representatives, lawmakers, public officials, lobbyists and others involved in the negotiations between Amazon, New York City and the state by the New York Times pieced together the final days of the efforts to finalize a deal for its now-scuttled Long Island City campus. The resulting picture is a company overwhelmed by New York's political arena.
A source who was part of Amazon's internal talks on the fate of the campus said the company was confident it would receive necessary approvals, but executives were worried about the level of scrutiny its business would receive from local politicians on an ongoing basis.
"Amazon had to think about what a long-term relationship with New York City would look like, and based on the experiences with local and state politicians to date, concluded it would be difficult at best," the source told the Times.
Notably, the Times report details conversations between the Senate Democratic leader, Sen. Andrea Stewart-Cousins, and executives from Amazon on Feb. 8 and Feb. 9 — just as reports of the company reconsidering the deal began to surface.
In the calls between Stewart-Cousins and Amazon, the company wanted to know what would happen if Gov. Andrew Cuomo refused her appointment of an opponent of the project, Sen. Michael Gianaris, to a board that could block the project.
Stewart-Cousins said she could not make any guarantees. "We just need to move on," she reportedly told the company executive Brian Huseman in reference to the governmental approval process, as cited by the Times. She also said that she communicated to the company that she believed the Senate and Amazon would work together.
The next time she spoke to Huseman was on Feb. 14, when the deal was officially dead. She told the Times that he said: "Look, the political climate was just really, really hard. He mentioned the City Council, the City Council speaker, the state, Congresswoman Ocasio-Cortez. The political climate was really rough."
The response from the real estate industry included predictions that the local resi market in LIC would cool. Lightstone Group's David Lichtenstein called the Valentine's Day implosion of the project the "worst day for NYC since 9-11." [NYT] — Erin Hudson