Real estate magnates Rotem Rosen, Zina Sapir to divorce
Couple wed at Mar-a-Lago in 2007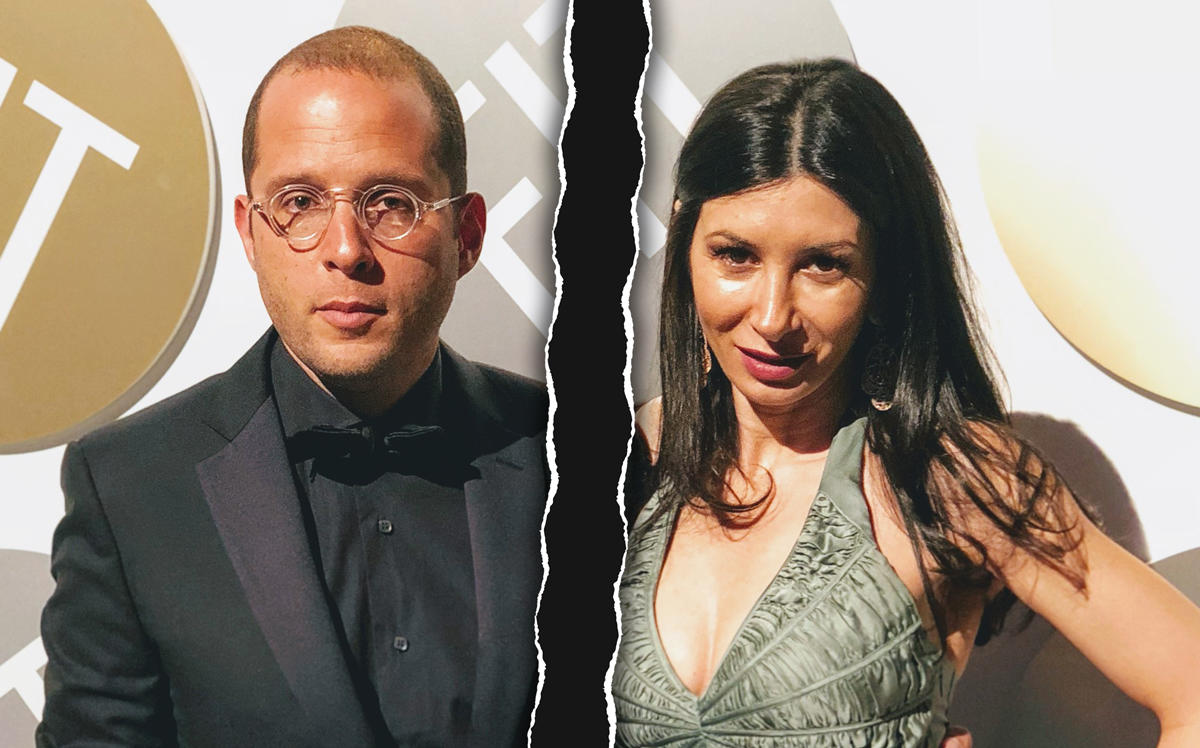 Another real estate romance is ending in divorce.
Israeli-born developer Rotem Rosen and Zina Sapir-Rosen, daughter of the late real estate mogul Tamir Sapir, are splitting after 12 years of marriage.
The couple, who married in 2007, reportedly have two children. Their lavish wedding took place at Mar-a-Lago, and featured a fireworks display and performances by Lionel Richie and the Pussycat Dolls. (President Trump, a "good friend" of both the bride's father and Rosen was in attendance.)
According to court records, Sapir-Rosen filed for an uncontested divorce last month — meaning a division of the couple's real estate and other holdings won't play out in court. The couple owns a sprawling Upper East Side penthouse where the "Wolf of Wall Street" was filmed. Sapir-Rosen bought the condo at 300 East 55th Street for $7.6 million in 2005, property records indicate.
Sources said Rosen's relationship with his wife's brother and former business partner, Alex Sapir, had strained the couple's marriage.
Sapir-Rosen, 44, is being represented by Patricia Hennessey, who represented Vanessa Trump in her divorce from Donald Trump, Jr. Steven Silpe and Marc Kasowitz, President Trump's former lawyer, is representing Rosen, 42. The attorneys did not immediately respond to a request for comment.
Rosen made a name for himself as CEO of Africa Israel USA, a holding company controlled by Russian oligarch Lev Leviev. He held that job from 2005 to 2009, when he was named CEO of the Sapir Organization, working closely with Alex Sapir, then president of the family firm.
In the wake of the financial crisis, Rosen and Sapir restructured the family's portfolio, notably by recapitalizing and leasing 11 Madison, which the company and minority partner CIM Group sold to SL Green Realty for $2.6 billion in 2015 — which that year was the largest single-asset trade and at the time set a record the second-highest sale price for a U.S. office building. They sold 50 Murray and 53 Park Place to David Bistricer for $560 million in 2014. That year, they also also picked up the Mondrian Soho Hotel (formerly owned by Morgans Hotel Group) for $205 million. The Sapir Organization also developed the 26-story condo-hotel Trump Soho.
Shortly after Tamir Sapir died in 2014, Rosen and Alex Sapir went on to purchase ASRR Capital, a publicly-traded Israeli company with developments in Miami and New York.
Last year, Rosen and Alex Sapir split — with Sapir buying out Rosen's stake in ASRR for $70 million. (Kasowitz represented Rosen in that breakup, too.) The company changed its name to Sapir Corp. Ltd. in 2018.
Last year, Rosen co-founded MRR Development with billionaire industrialist Anand Mahindra and Jerry Rotonda, former CFO of Deutsche Bank of the Americas. Rosen subsequently bought out Rotonda's stake and recently tapped Danny Avidan — ASRR's former CEO — as CFO of MRR, according to filings on the Tel Aviv Stock Exchange.