Rudin taps Cushman to market 3 Times Square, plans makeover
Entire 885,000-square-foot tower to become available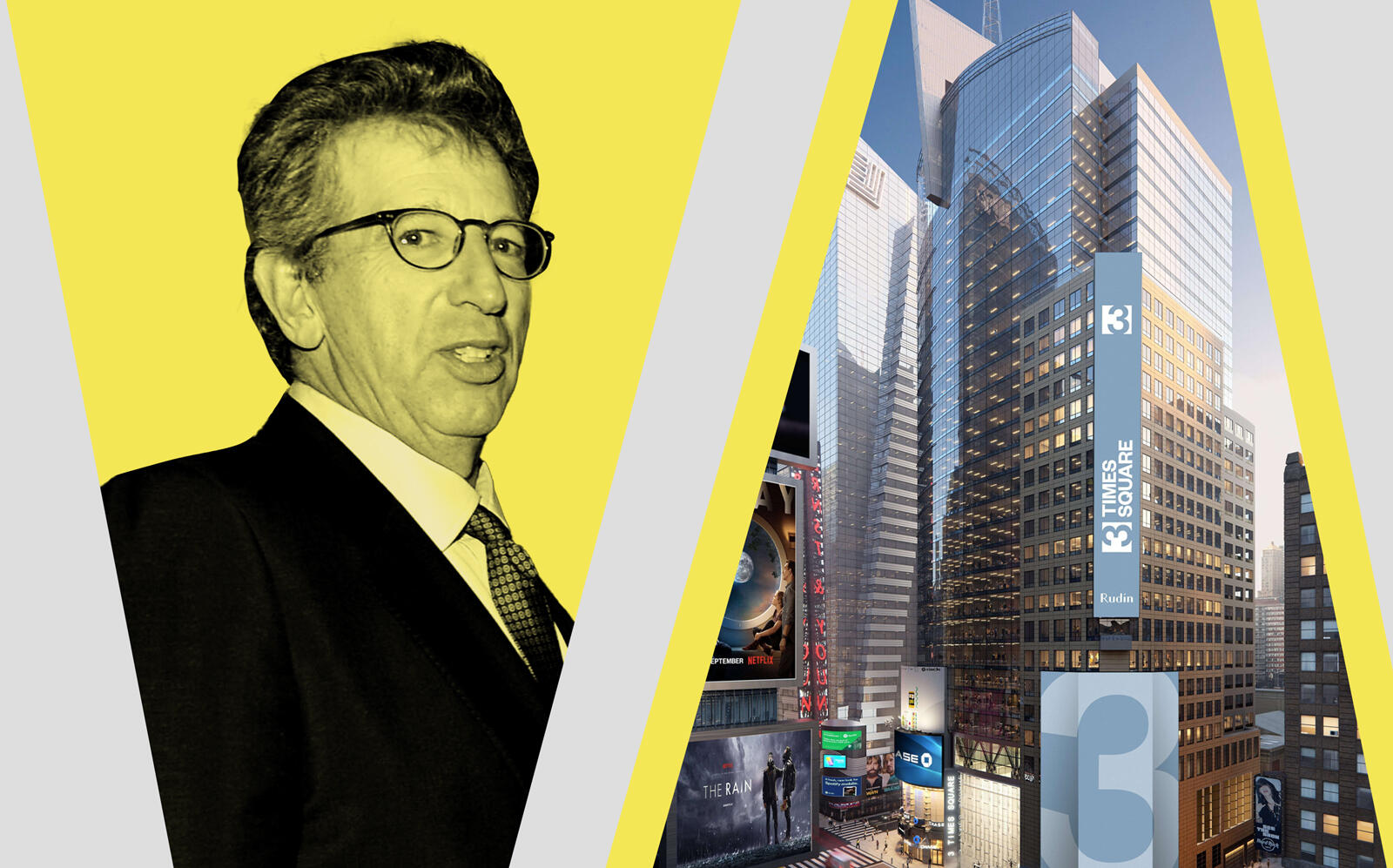 In anticipation of several tenants' departure, Rudin Management will give 3 Times Square a $25 million makeover and has retained Cushman and Wakefield to market it to tenants.
Prospective tenants will have the opportunity to lease the entire 885,000-square-foot building, with floor plates ranging from 28,000 to 35,000 square feet, according to the Rudin family, which owns a majority stake in the 30-story office tower.
The renovation project was prompted by the impending departure of major tenants, including Bank of Montreal and FTI Consulting, in the next 12 months, according to the New York Post, which first reported the news.
The makeover will include a glass-walled, triple-height lobby. Rudin tapped FXCollaborative, an architectural firm that designed the 20-year-old building, to reimagine the tower.
"The redevelopment of 3 Times Square is a clear commitment to the future of our city," said Michael Rudin, senior vice president of Rudin Management, the operating arm of Rudin Family Holdings.
But Rudin is facing one of the toughest office leasing markets in history. Manhattan's office availability rate hit a record-high 16.1 percent in the first quarter, according to Colliers International.
The tower was built in 2001 as the North American headquarters of Reuters Group, which in 2007 merged with Canadian news and information firm Thomson.
Thomson Reuters holds a stake in the building but has been considering selling it. It was unclear how much space Thomson Reuters now occupies in the property. The media company did not return messages seeking comment.