Manhattan luxury market sees best week since 2013
Hedge funder Steve Cohen's deeply discounted penthouse topped contracts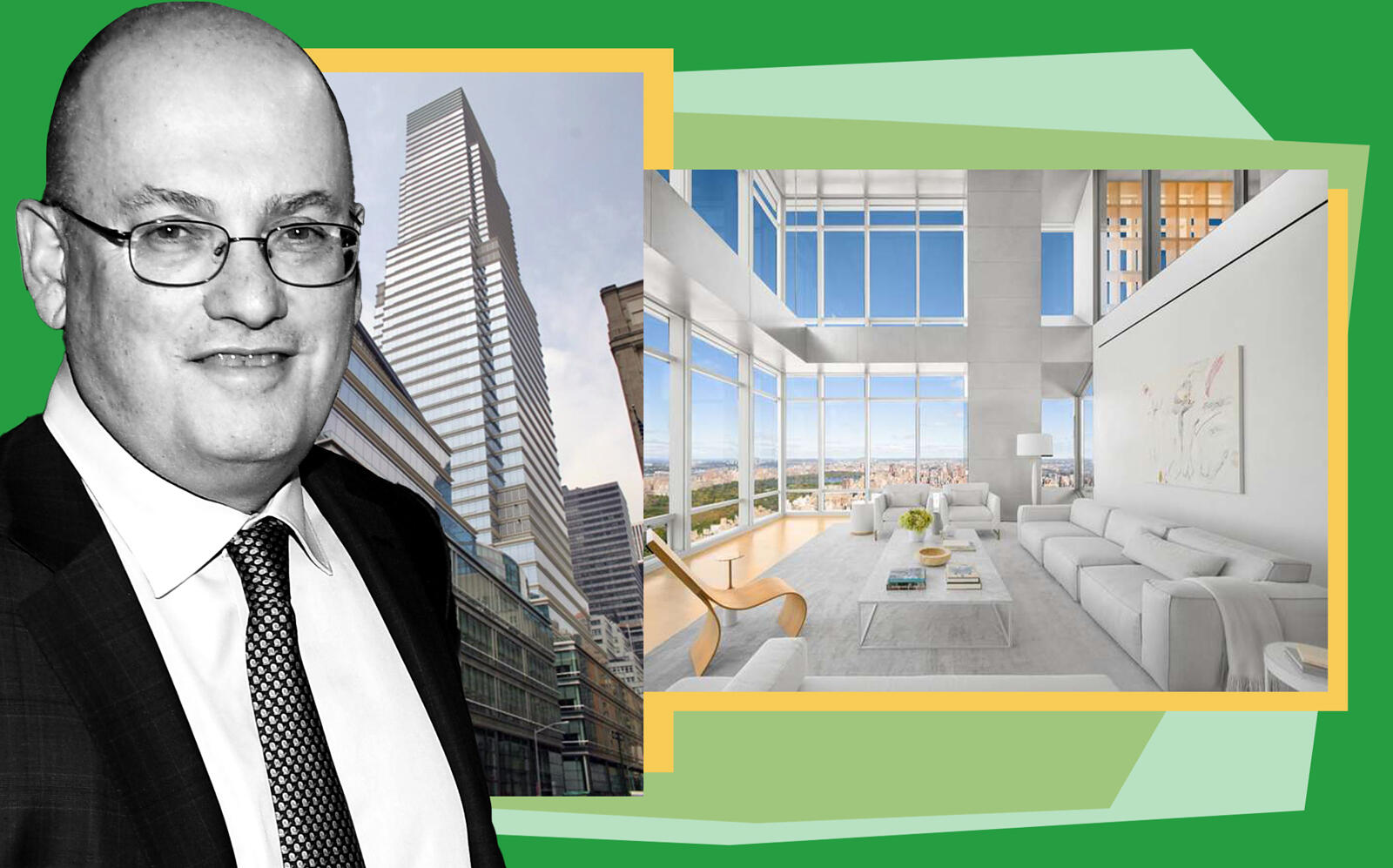 Last week was remarkable for Manhattan's luxury market in two respects.
It was the best week for luxury contract signings since 2013, and the top deal was for a unit that had been lagging on the market since that year, according to Olshan Realty's weekly report.
Hedge funder Steve Cohen's Midtown penthouse, which had been on the market since 2013, finally found a buyer after a stunning 74 percent discount.
"[That was] certainly one of the largest price drops in the history of residential real estate," said Donna Olshan, author of the report, which tracks contract activity of Manhattan homes asking $4 million and above. "A breathtaking eight years on the market and cycling through four brokers. Well done."
Cohen first listed the 9,000-square-foot duplex at Beacon Court Condominium for $115 million in 2013. He slashed the price multiple times as he cycled through a who's who of prominent brokers. The final asking price when it went into contract last week was $29.5 million.
The penthouse was one of 51 luxury contracts inked last week in the borough, which marks the tenth consecutive week there have been more than 30 luxury contracts signed. The streak of deals is unprecedented in the history of Olshan Realty's weekly report, which has been following the market since 2006.
"It was a monster week by any measure," said Olshan.
The total volume of last week's deals was $454.8 million, the largest since the end of December 2013. The median asking price was just under $8 million, with an average of 494 days on market. The average discount was a whopping 22 percent, though Olshan noted that figure is inflated due to the size of the discount on Cohen's unit.
The second biggest contract was for a six-bedroom duplex co-op at 1228 Madison Avenue. The unit spans 6,566 square feet with a 184-square-foot terrace. The building was recently constructed, and has 15 units across its 18 floors.
Olshan noted that last week's performance is notable for the lack of foreign buyers.
"It's all happening with a half a tank of gas because we don't have the global audience," she said. "Many businesses are not open and we have no tourists."