Serhant, PA team members sued for $10M over expansion
Keller Williams Black Label alleges "plundering" and "sabotage" in expansion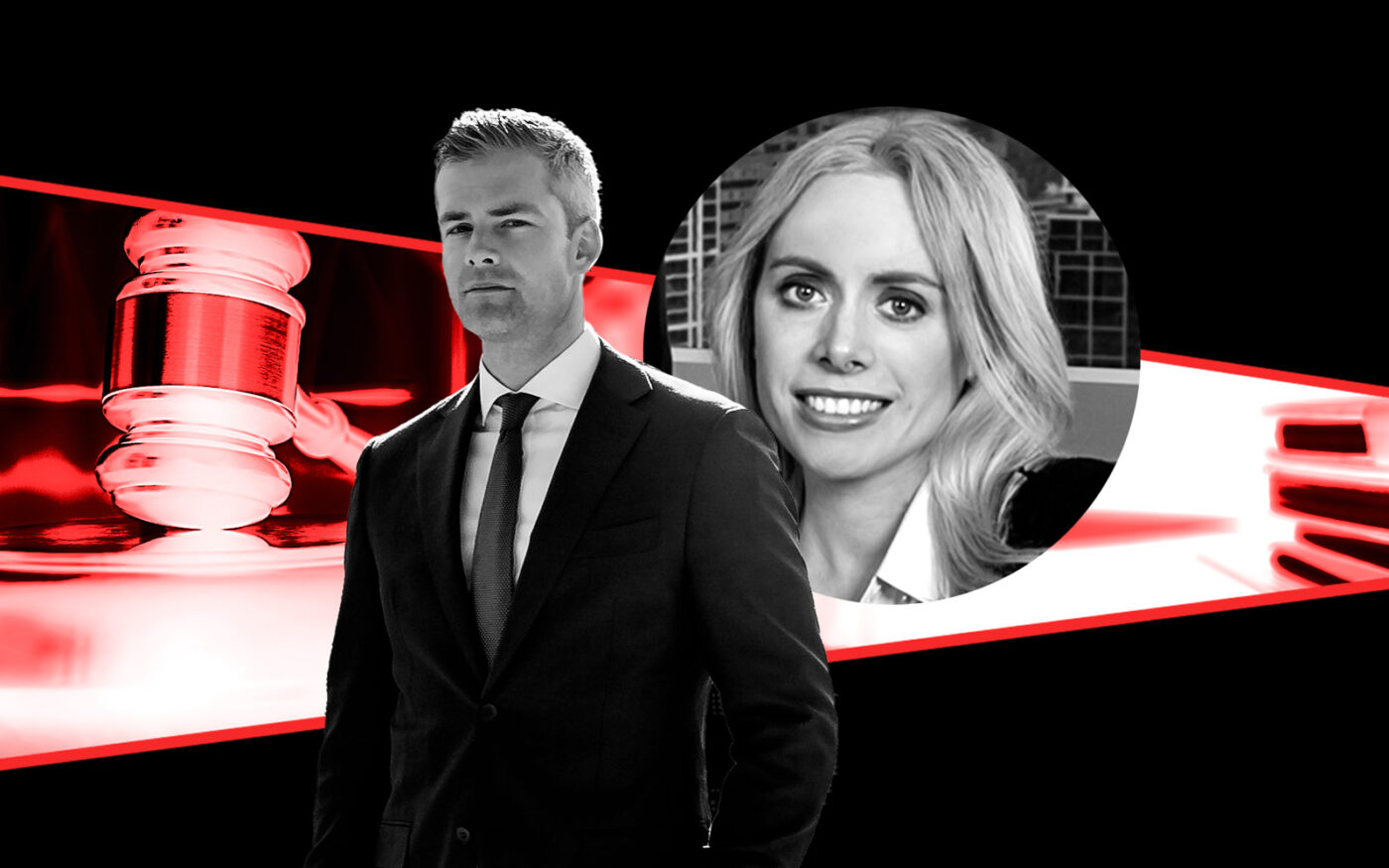 A Pennsylvania brokerage accused Serhant and Philadelphia-based brokers of a scheme to "loot" the company for the New York City-founded firm's expansion into the Keystone State.  
Keller Williams Black Label named the two-and-half-year-old brokerage, founder Ryan Serhant and Andrea Desy Edrei, his newly recruited Pennsylvania team lead, in a complaint filed in Philadelphia Commerce Court that accuses them of "plundering its clients, intellectual property, confidential information and personnel, while crippling its ability to operate."  
The brokerage and its parent business, the Condo Shop LLC, are seeking more than $10 million in damages, as well as punitive damages over the terms of Desy Edrei's departure from Black Label last month to head Serhant's local expansion. 
The plaintiffs are also seeking a preliminary injunction barring Serhant and Desy Edrei from using any proprietary information it alleges was taken as a result of her departure and the return of Black Label social media accounts it claims were "sabotaged."
"With their scheme accomplished, defendants left Black Label as a shattered, empty shell, having stripped it of its clients, assets, and ability to do business," the firms claim in the complaint.
The complaint also named former Black Label Director of Marketing Michael Skokowski, Jr., and former Marketing Coordinator Kailey Bondiskey, who were allegedly recruited to "join the scheme" by Desy Edrei.
Serhant and representatives for his firm did not immediately respond to a request for comment.
The wrongdoing started months before any agents defected to Serhant, the brokerages claim, during which time several defendants used Black Label's proprietary marketing materials to create marketing materials for Serhant and "deliberately sabotaged Black Label's social media accounts while claiming those accounts had been 'hacked'."
When Serhant was ready to begin operating in Pennsylvania under the label Societe Select, several agents resigned in unison, according to the complaint, while others provided the funding to support the new team. 
Once the team was up and running, the brokers took down "numerous" Black Label listings before re-listing them with Serhant, the firm claims. The defendants are accused of restoring Black Label's social media accounts as Societe Select pages while taking steps to lock Black Label out of those accounts. 
Black Label also alleged the defendants emptied the client database of contacts and other information.
The complaint points to a marketing presentation for a new Serhant team, referred to as Societe + Serhant. Prepared in November 2022, while Desy Edrei, Bondiskey and Skokowski were still working at Black Label, the complaint says the presentation identified Black Label clients as "Select VIP Clients" for the new team and used information taken from the firm's marketing materials. 
From November to December Desy Edrei, Bondiskey and Skokowski were to finalize Serhant brokers and agent agreements, open bank accounts and file LLCs and business licenses, according to the presentation. On top of contributing $600,000 as a start-up commitment, they planned in January to open a new office, recruit agents and have a launch party with "Partner Ryan Serhant," among other activities. 
Bondiskey, Desy Edrei and Skokowski did not immediately return requests for comment.