Greenbrook sells 3 buildings as fix-and-flip plans falter
Occupancy plummeted by design, but cash flow failed to meet debt obligations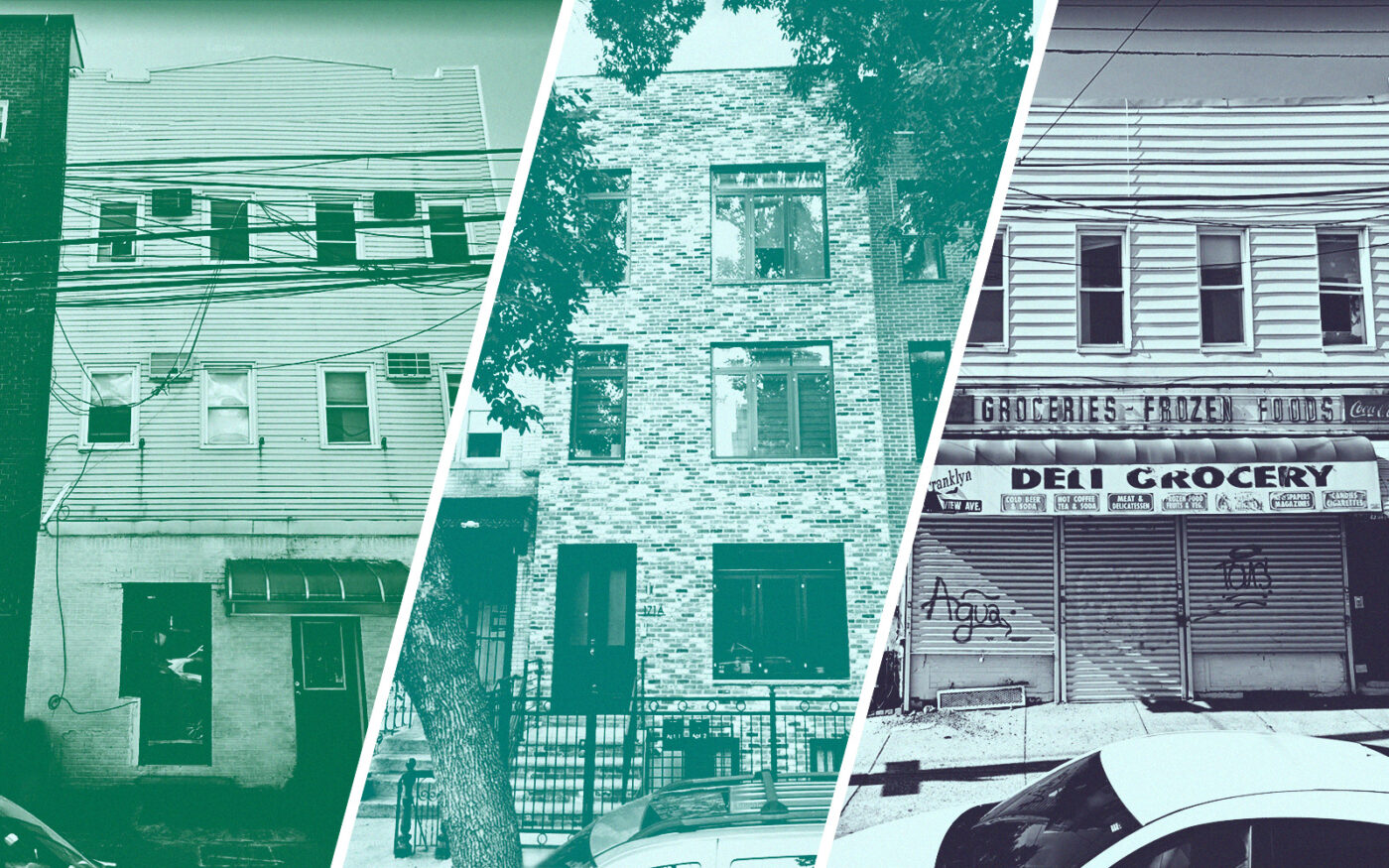 Gregory Fournier and Eric LeCao's Greenbrook Partners went on a spending spree during the pandemic, snapping up dozens of small-scale apartment buildings. It often targeted underperforming buildings, aiming to push out tenants, renovate units and raise rents.
At some of its buildings, that strategy has run aground.
A $7.6 million loan covering five multifamily buildings in Brooklyn and one in Queens was watchlisted in early May. The portfolio includes 140 Frost in Williamsburg, 290-292 Nassau and 179 Norman in Greenpoint, 171 Cooper in Bushwick and 516 Fairview in Ridgewood.
Servicers took notice when the portfolio's debt service coverage ratio slipped below 1, meaning the rent roll was not covering debt obligations. The deficiency stemmed from an occupancy rate of 24 percent, and rising rates on the portfolio's floating-rate loan.
Fournier said he has since washed his hands of that precarious debt.
The firm sold 140 Frost, 171 Cooper and 516 Fairview in mid-May for $9.5 million to Townhouse Rental II, an entity associated with the Carlyle Group, with which Greenbrook had previously partnered.
The sale paid off the entirety of the firm's mortgage, according to Fournier.
"No debt," he wrote in an email. "Pure profit."
Still, the episode shows how rising rates can disrupt the plans of value-add investors.
Greenbrook's loan was categorized as a collateralized loan obligation. Typically, CLOs come with floating rates and shorter terms than traditional commercial real estate loans and are attractive to landlords looking to sell or refinance quickly, the Wall Street Journal reported.
But rising rates and building expenses have made it challenging for some owners to repay the debt, according to the Journal.
Houston's Applesway Investment Group, for one, lost 3,200 units to foreclosure in April after rising costs on its floating-rate debt undermined its plan to renovate, then raise rents.
Greenbrook's CLO-backed portfolio may have hit a similar snag.
The firm has drawn criticism from elected officials — including Sen. Charles Schumer — and renters in recent years for serving up non-renewal notices to clear units for improvements and rent hikes. Greenbrook settled a suit with the state in October after an investigation found the investor had warehoused units and harassed tenants.
The buildings backing Greenbrook's CLO show a striking outflow of renters. The properties were 74 percent occupied in 2021 at acquisition. As of December, they were 75 percent vacant.
The firm planned to fully renovate all units upon vacancy, then re-rent those apartments at market rate, servicer commentary from May reveals.
The firm's flagged loan and subsequent sale point to a fix-and-flip strategy gone awry. Like Applesway, Greenbrook hoped to cash in on surging demand but got caught in the undertow of rising rates.