Development with 100% affordable housing approved for San Francisco's Mission District
Approval marks major victory for housing advocates in the city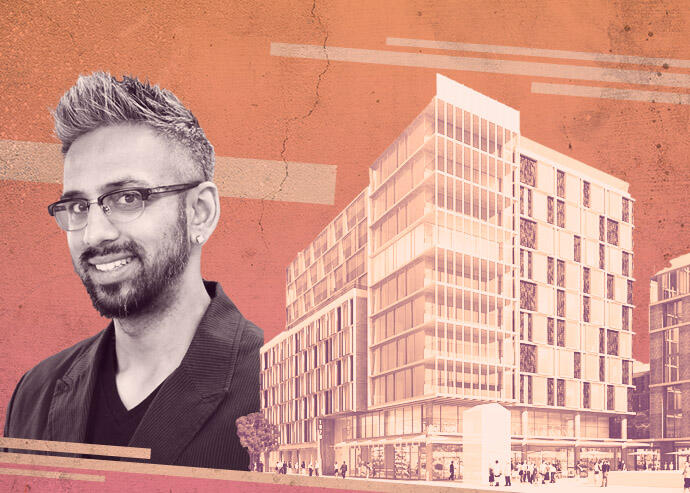 In a major victory for San Francisco's housing advocates, a Mission District building will be developed into 100 percent affordable housing.
Low-income tenants and advocates gathered to celebrate the victory on Tuesday at the 16th Street BART Plaza, which is located right next to the approved project, KTVU reported. The mostly empty building located at 1979 Mission Street previously housed a Walgreens pharmacy.
"The victory is ours," Chirag Bhakta with Mission Community Power Institute told the crowd gathered to celebrate. "The victory is in the community. The victory is with the people."
Developer Maximus Real Estate's original plans for the project called for 331 rental units. According to an article from SF YIMBY, only 46 of the units were going to be marketed as affordable housing initially.
The project, which was made possible through a land transfer deal with the city, was approved by the board of supervisors on Tuesday.
Supporters said the estimated cost of the project could approach $100 million. They hope to break ground on the development in 2022 and complete construction within four years.
Once complete, the affordable housing development will offer a variety of floorplans ranging from one-bedroom units up to three-bedroom units. Those close to the project estimate that monthly rent for units at 1979 Mission could range anywhere from $460 to almost $2,000, depending on the tenant's income.
The new development will also have 32,500 square feet of retail space, including space for a pharmacy and a market with stalls for individual vendors. SF YIMBY reported that some of the stalls will be made available for free or for a highly subsidized rent for local start-ups and artists.
Two new affordable housing developments were recently opened on the Embarcadero. The new apartments, which comprise a total of 178 residences, are located at 88 Broadway. The buildings contain permanently affordable residential units, including more than 50 for area seniors.
[KTVU] — Victoria Pruitt