Downtown Oakland's vacancy reaches 32%
Market has 2M sf of empty offices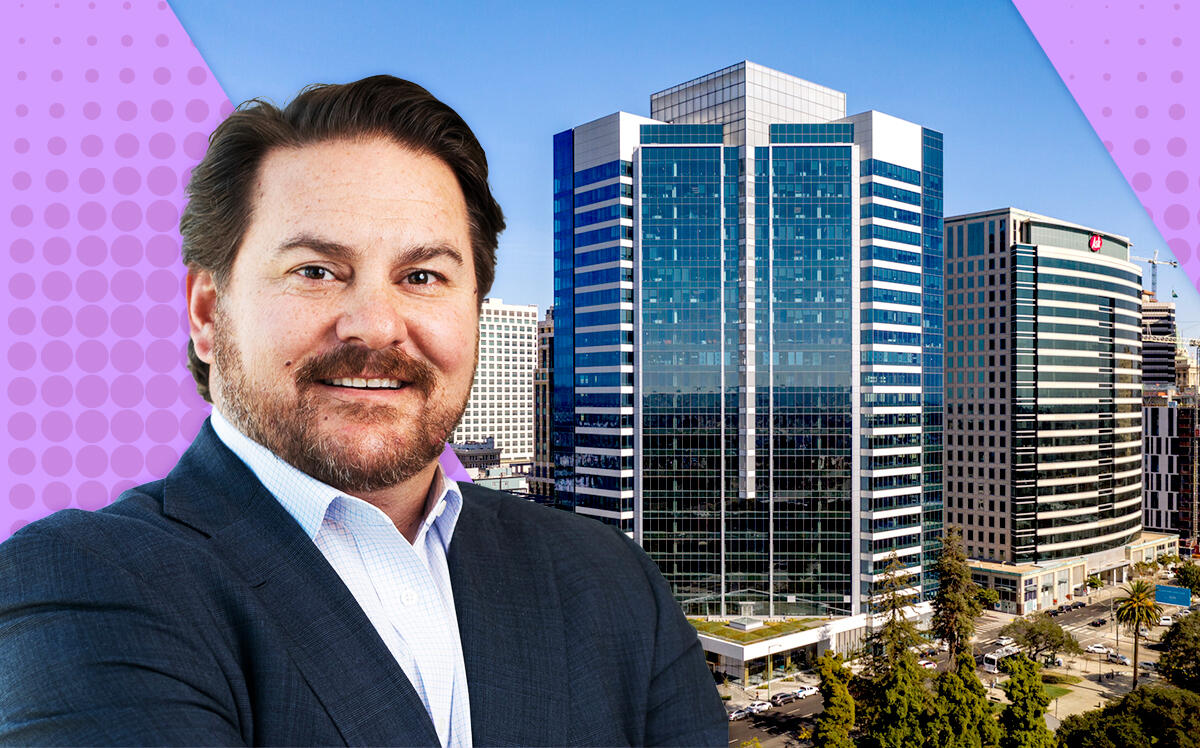 Downtown Oakland might be experiencing an unintended consequence of the pandemic with business not securing the millions of square feet of vacant office space. Real estate professionals have differing opinions on whether there is going to be a return to pre pandemic trends.
According to a report by Cushman & Wakefield, vacancy in the city center submarket reached nearly 32 percent in the third quarter, up 4 percent year-to-date, with Class A buildings having an even higher rate at 37 percent. That equivates to more than 2 million square feet of empty office space. The higher vacancy rate for Class A buildings is at odds with recent trends as companies look for high-quality space that offers amenities and a better employee experience in hopes to get workers back to the office.
The reason for the higher vacancy among Class A buildings "is attributed to a few sizable vacancies," according to Ryan Hattersley, executive managing director at Cushman & Wakefield. The largest of these is 300,000 square feet at 601 City Center. The entire property is 600,000 square feet and has a 55 percent vacancy rate. Some of that space could be filled up soon, as it is a finalist to be home to the East Bay office of the UCSF Children's Hospital.
Another explanation for the vacancy rate is that Cushman is taking into account new construction that does not have tenants yet.
"In a market this small, a few large blocks of space can have a significant impact on the vacancy rate," Hattersley said.
In San Francisco, Class A office buildings made up 80 percent of all leasing activity in the first quarter, according to data from Avison Young. The demand pushed direct asking rents for Class A properties above $82 per square foot citywide, $1.67 more than the last quarter of 2021.
"We are definitely seeing a flight to quality in today's market and the top-tier buildings are garnering most of the tenant interest," Hattersley said. "Companies are realizing that if they want to get their people back to the office, their office needs to be a great place to work (as good, if not better, than home)."
Matt Field, president at developer TMG, told the SF Business Times the issue may be there isn't much desirable Class A space in Downtown Oakland. The block that houses the newly developed 601 City Center is the sole block of contiguous Class A space currently available in the area.
https://www.bizjournals.com/sanfrancisco/news/2021/12/03/oakland-phantom-high-rises.html
If there was more contiguous Class A office space in Oakland, Field said "we're big believers there would be demand."
Help may be on the way with expected ground-breakings at TMG's Telegraph Tower and a Hines project in Oakland. As more Class A space becomes available, potential tenants could be more inclined to lease space in the market.
Also, as the pandemic fades and more employees return to the office, vacancy rates could subside. According to Hattersley, vacancy rates in Downtown Oakland have most likely peaked and should stabilize moving forward. With people continuing to return to their normal lives, Oakland's city center could be in for a rebound.
"As the market recovers, the Class B and commodity Class A product will also lease up, but it could take some time for this to happen," Hattersley said.
Not everyone believes that a rebound of Oakland's office market should be expected. That's because as the millennial generation gets older, they're moving to the suburbs with no expectations of returning to urban areas, according to John Chang, vice president at brokerage Marcus & Milichap.
"We have to understand that the migration to suburban living was happening before the pandemic," he said. "The core reason for the migration was that millennials have become older and started moving to the suburbs and starting families. As millennials moved to the suburbs the urban office vacancy rose, while suburban vacancy remained stable."
Chang thinks the generation's migration has caused companies to follow their employees. "In a tight labor market, companies are moving to where people live," Chang said.
"If the only factor in play were the pandemic, we'd likely see a reversion to pre-pandemic norms," he added. "But because there is a bigger force in play, the aging millennials, the reversion will likely only be partial. Companies are adapting to the labor force that favors hybrid work schedules and shorter commutes, that in turn could drive the suburban office alternative."