Lawsuit over alley threatens 2.2M office development in SF's SoMa
550-foot dead end key to Kilroy Realty's redevelopment of Flower Mart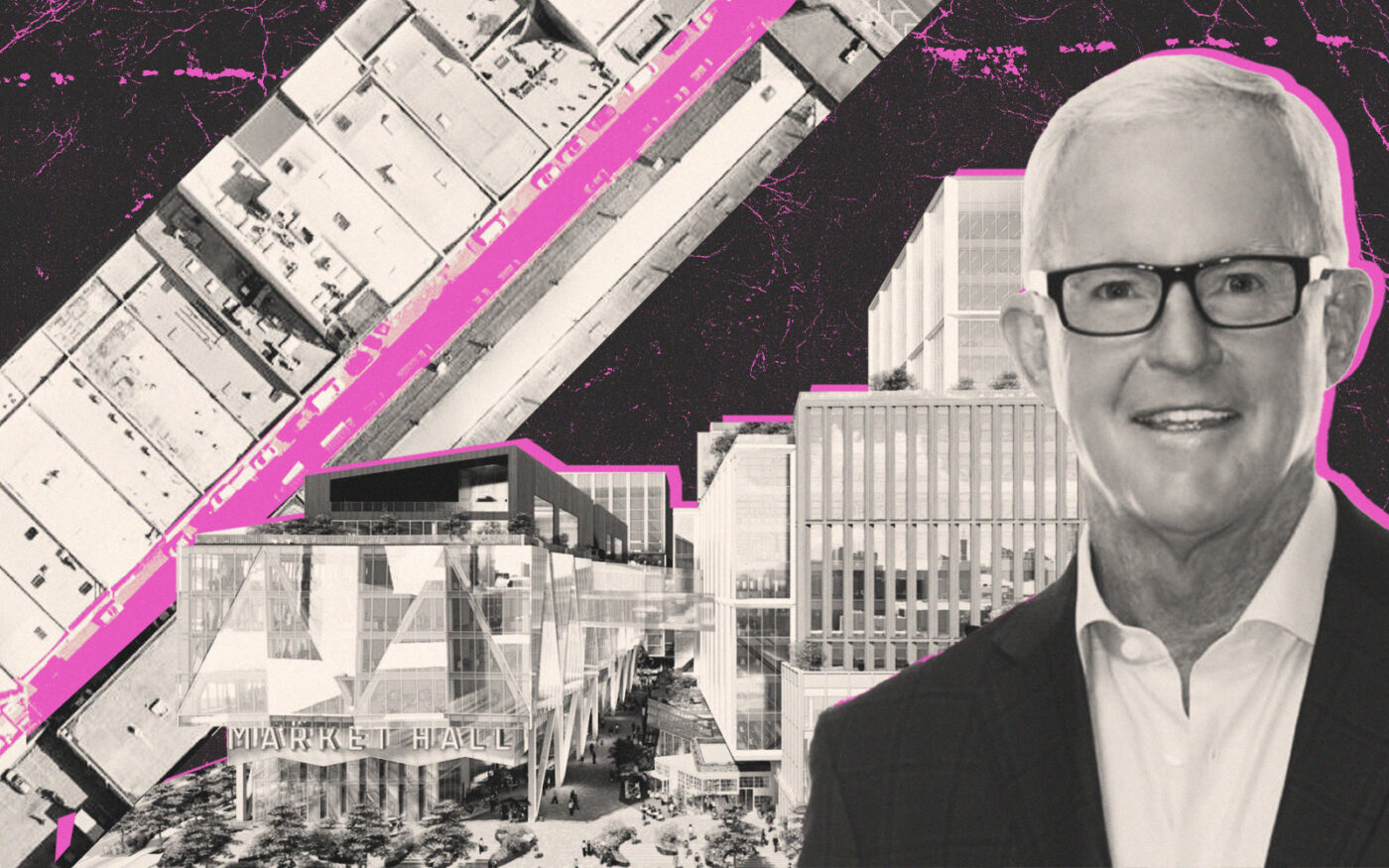 Who controls a 550-foot alley in South of Market could determine the fate of a 2.2-million-square-foot redevelopment of the San Francisco Flower Mart. 
A legal dispute between small business owners and developer Kilroy Realty over ownership of the private dead end alley could determine the 6-acre project at 610-698 Brannan Street, the San Francisco Chronicle reported.
The Los Angeles-based real estate investment trust has long planned to build an office complex on the site of the 66-year-old Flower Mart. The wholesale market is relocating to Protrero Hill.
The owners of 13 commercial buildings along the 700 block of Bryant Street have sued Kilroy, arguing the developer took advantage of a decades-old "clerical error" to grab majority ownership of the alley behind their properties. 
The alley is crucial to both Kilroy and the small manufacturers, artists, auto shops and antique dealers along Bryant Street.
For the tenants and owners, the alley provides parking and a loading zone for trucks and vans. Owners say they can't make plans or refinance their buildings until they know how the Flower Mart redevelopment will affect their businesses.
For Kilroy, the alley is key to the project's vehicle circulation plan, which calls for it to be widened. The bigger alley would serve an underground parking garage and act as a loading zone for commercial trucks for new restaurants and shops.
Since 1956, the southern half of the alleyway has been owned by the Flower Mart, which Kilroy bought in 2015. The northern half has been owned by 14 buildings on that stretch of Bryant.
But in 2019, Kilroy had recorded documents with the city showing that it not only owned the 50 percent of the alleyway behind the Flower Mart, but also had taken ownership of a piece of the alley behind 735 Bryant Street.
Its recalculated ownership of nearly 54 percent of the alley allowed Kilroy to call the shots. 
In court filings, the plaintiffs allege that the fact that the alley parcel was not part of the sale was a "clerical error" that was first made during a deal in 1988 – and then repeated over the years as the property was bought and sold.
But for Kilroy, the omission of the alley during multiple sales presented a lucky break. The developer tracked down the family that had owned the building from 1975 to 1988 and still owned the random square of paved alleyway in the heart of SoMa.
When contacted by Kilroy in 2019, a trust owned by the family agreed to "convey to Kilroy all rights, title and interests" of the parcel, according to court filings.
San Francisco Planning Department Chief of Staff Dan Sider said he expects the disagreement will be ironed out. 
"This parcel was used as an alleyway during the project review and approval process and is currently being used as an alleyway," Sider told the newspaper. "It will continue to be used as an alleyway when the project is built."
— Dana Bartholomew